REQUEST A CALL
Road Traffic Accident Claims & RTA Claims Solicitors
If you have been injured in a Road Traffic Accident that was not your fault, you may be entitled to compensation.
Whatever the nature of your injuries, Sheldon Davidson Solicitors are here to help you get the rehabilitation and recompense that you need.
It is our view that as the victim of an accident you have suffered enough already, so we make sure that you are relieved of the burden.
We will handle every aspect of your claim, going through all of the stressful legal procedures on your behalf.
Specialist Road Accident Solicitors
Our specialist Road Traffic Accident Solicitors in Manchester have the experience to help all types of victims in road traffic accidents – from those who wish to make whiplash claims, to those who have suffered more seriously.
We work hard to secure compensation for our clients who have suffered:
whiplash and soft tissue injuries
sensory loss
organ damage
In addition to pursuing practical financial support and reimbursement, we can also arrange for quick vehicle repair and a like-for-like replacement vehicle while yours is undergoing repairs – no matter what sort of vehicle you drive.
Nothing is more important than your health. If you need medical treatment following the accident, we will arrange for you to receive it as promptly as possible.
We also liaise with medical experts while putting your claim together. This ensures that your injuries are fully considered and that you are accordingly reimbursed for any associated costs.
If you have been unable to work for any period of time as a result of your injuries, the amount you receive should also reflect that. We are here to make sure that happens.
At SDS we recognise that our clients are individuals and that no two cases are the same. We take the time to understand your circumstances so that we can provide you with clear and honest advice, giving your case the strongest chance of a successful outcome.
Should I make a claim following a road traffic accident?
If you have never been involved in a road traffic accident before you may be unsure as to whether you should make a claim, and how you should go about it.
Even the most minor of accidents can cause untold stress, from the emotional response to the administration involved; add into that physical injury and you realise that the negative effects of a road traffic accident are far-reaching.
Making a personal injury claim is a way of helping to put you back into the same position as you were before the accident, as far as is possible.
Obviously, money cannot solve everything – but where you have been left worse off due to a road traffic accident that was not your fault, whether financially, physically or psychologically, compensation can be helpful. There are some very strong reasons for making a claim:
Your health.
If you have suffered a physical injury in a Road Traffic Accident, such as whiplash, you may need physiotherapy to treat it. Unfortunately, NHS waiting lists can often be long when you urgently need help, and the cost of private treatment can feel prohibitive. This can also be the case where an accident has left you with anxiety or psychological trauma which would benefit from treatment such as counselling or CBT.
When you make a claim, one of the first things that we will do is to assess your injuries and make sure that you have access to any treatment that you need to help your recovery. This is usually funded by the insurance company of the person at fault, meaning that you can begin treatment without having to worry about how you will pay for it.
Your finances.
If you are injured and unable to work for any length of time following a road traffic accident, you may suffer due to loss of earnings, or other out of pocket expenses as a result. Compensation is designed to make sure that you do not suffer financially as a result of someone else's mistake.
Your quality of life.
If your quality of life has suffered in any way as a result of a Road Traffic Accident, you should be compensated. If you are suddenly unable to do any of the things that you previously could, whether that be basic household tasks, or your usual hobbies or leisure activities, a personal injury claim is designed to compensate you.
Any payment that you receive represents the recognition of the pain and suffering you have experienced as a result of another driver's carelessness.
You are legally entitled to recompense where you have been disadvantaged in this way; while we understand that money isn't everything, it can be one less thing to worry about at an already stressful time.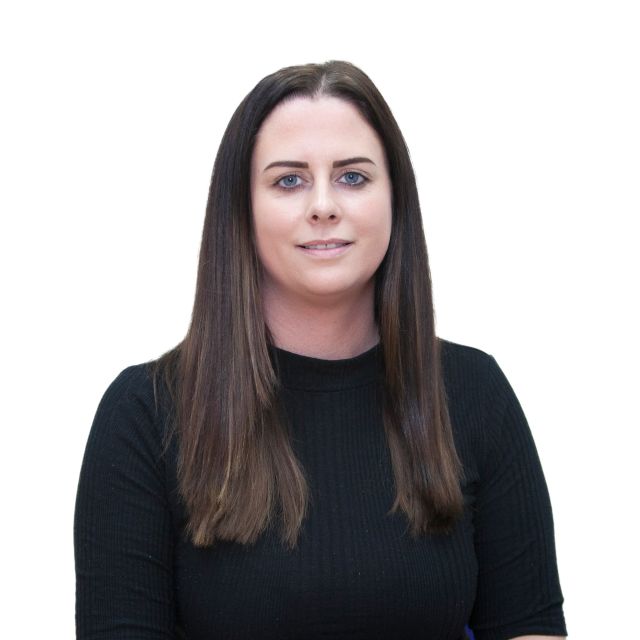 Amanda Beck
Litigation Executive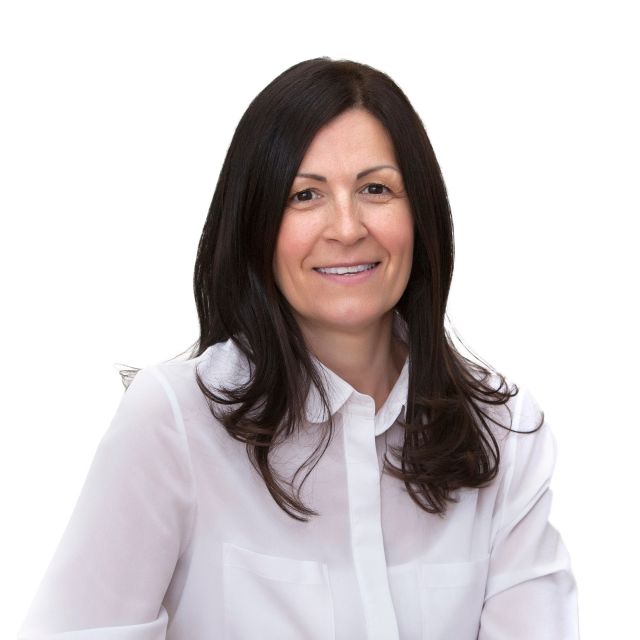 Alison Sherlock
Litigation Executive
Lauren Davies
Litigation Executive
Tony Hamer-Dearden
New Claims Team Leader
REQUEST A CALL
Road Traffic Accidents.
The UK is one of the safest places in the world to drive, but even so, on average 5 people die each day on the road, and many more are seriously injured.
Car users make up the majority of casualties, but cyclists, motorcyclists and pedestrians are more vulnerable and make up a significant proportion of the statistics.
Sheldon Davidson Solicitors act on behalf of clients who have been injured in all types of road traffic accidents, helping them to gain access to medical treatment and rehabilitation services, as well as reclaiming any financial losses they have suffered as a result.
Being the most common vehicle type,both drivers and passengers, make up the highest number of fatalities on the road. 44% of fatalities on UK roads in 2018 were car users.
Many accidents occur when another driver pulls out of a junction when they shouldn't, changes lane into you, misjudges a situation, or loses control of their vehicle. Quite often, accidents occur when a driver is distracted, either by a mobile phone or while eating, drinking or any other activity that takes their focus away from the road.
If you were a driver or a passenger in a car accident and another driver was at fault, you may be able to make a car accident compensation claim.
As a passenger, this should be reasonably straightforward, as you are highly unlikely to have been at fault for the accident, but if you were driving, it needs to be proven that the other party was to blame for the accident in order for your claim to be successful.
When a driver is in a collision, but then purposely leaves the scene of the accident without stopping to provide their information or to report the incident to the authorities, this is known as a hit and run accident. Failing to stop following an accident is a criminal offence, and where the driver is uninsured, or unidentifiable, it isn't possible to make a claim from the other party's insurance as is usually the case in an accident. If you have been injured in a hit and run accident, you may still be able to make a claim for compensation, even if it has not been possible to trace the driver.
You can make a claim through the Motor Insurers' Bureau, a company who were established to help the victims of uninsured or untraced drivers. If they are unable to trace the hit and run driver, they will deal with claims for vehicle and property damage, as well as injury in the absence of an insurance company to claim from. To make a claim through the MIB, the victim needs to have reported the accident to the authorities as soon as they possibly could. SDS can handle your claim with the MIB if you need assistance. We can also intervene and appeal on your behalf if we feel that the amount that the MIB are offering you is not sufficient.
Vulnerable road users.
vulnerable road users are often at greater physical risk when a road accident ocurrs, making of serious injury a more likely outcome. A vulnerable road user is someone who lacks the protection, or in some instances the capability of other road users. A pedestrian or a cyclist lacks the protection afforded to drivers of road vehicles making them more vulnerable to more severe injuries. With this in mind, other road users are expected to factor this in when driving and take extra care around vulnerable road users.
Where a pedestrian is hit corssing or near to a road, then injuries can obviously be of a very serious nature, and it is highly likely you will be able to make a successful injurt claim. Drivers owe a duty of care to pedestrians and must ensure that they drive with awareness. Pedestrians are particularly vulnerable, and even if hit at a relatively low speed, the impact can be severe, and potentially life-altering. If you were knocked down by any vehicle, whether a cycle, car, or motorbike, and it was not your fault, talk to us about making a claim for compensation.
If you have been in a road traffic accident whilst cycling, it's usually, although not always, as a result of an incident with another vehicle. Often, drivers pull out in front of cyclists, or fail to leave enough room to pass safely, or open their car doors without checking that the road is clear to do so. It's not unheard of that a cyclist has had to swerve to avoid a vehicle and been injured doing so, even though they were not directly hit by that vehicle. As with all vulnerable road users, drivers have a duty of care to cyclists and must ensure that they take care and are aware of the risks.
You may also have a claim if you've been injured on the road due to poorly maintained roads, or defects with your cycle. If you have been injured in an accident through no fault of your own, talk to one of our experts today. You may be able to claim compensation for any injuries you have sustained, and additionally for the cost of your cycle if it was damaged in the incident.
Despite protective helmets and clothing, bikers and cyclists tend to sustain serious injuries if they are in a road traffic accident.
Our experienced road traffic accident solicitors are proficient when it comes to holding drivers accountable if they've caused a collision and you've been injured as a result. We understand the challenges you face if you have been injured in a motorcycle accident. We have a network of medical and physiotherapy specialists we can call on to ensure that you receive the best treatment available for your recovery, and then we will fight to recover your financial losses if you have been unable to work as a result of the accident. We can act on a no win, no fee basis, so you won't need to pay any legal fees if your claim is unsuccessful.
Other types of road traffic accident.
Less commonly, accidents can be caused by other occurrences, such as
A fault with your vehicles, such as a blown tire, or other defective parts
A hazard on the road such as a pothole or a spillage.
It is still possible to make a claim for a road traffic accident where there is no other driver involved, but it can be less straight forward. If you have had a road accident through no fault of your own, but you are not entirely sure who would be accountable, speak to one of our legal experts. They will be able to advise you as to who would be liable and the best way to proceed.
How much compensation can I claim following a road traffic accident?
There is no simple formula to calculate the amount of compensation that you may be able to claim following a road traffic accident.
Each situation is different, and your payment will reflect the severity and levels of loss incurred by your accident. Medical costs and financial losses are easier to quantify, but the amount that you will receive for physical injuries is judged by several factors:
The level of pain and suffering that your injury has caused
Loss of earnings, to date and in the future
The impact on your quality of life
The care and support that you need, currently and in the future
Any mobility aids, or modifications that you need to your home.
At SDS, our solicitors will work hard to ensure that you get the appropriate payment for you – speak to us today for an honest appraisal of your claim.
Is there a time limit to bring a claim?
If you are considering making a claim for compensation you should speak to a solicitor as soon as possible. There are time limits in place for all personal injury claims, and if you fail to begin or settle your claim within that time, you will be prevented from doing so by law.
Broadly speaking, you have three years from the date of the accident to make a claim; however, there are limited exceptions to this in certain circumstances, for example where the claimant is a child under the age of 21, or if the victim lacks the capacity to bring the claim for themselves. If you are worried about whether you still have time to make a claim, one of our personal injury experts will be able to advise you.
Sooner is better – Your ability to recall details of events can fade with time, so it's best to act now to get your case underway.
Can I still claim if…?
There might have been circumstances around the road traffic accident that you were in that might lead you to question whether you are able to make a claim.
Can I claim if the accident was my fault?
If you are 100% sure that the accident was your fault, then it will not be possible to make a claim for compensation. We'd still recommend that you get in touch so we can make sure that you are correct in this assumption – in circumstances where there is split liability, you may be able to claim a percentage of compensation.
Can I claim if I wasn't wearing a seatbelt?
Not wearing a seatbelt at the time of the accident will not stop you from being able to claim compensation, but it may affect the amount that you receive. It's possible that you might receive less, as not wearing a seatbelt is sometimes, although not always, classed as "contributory negligence." If a medical expert decides that wearing a seatbelt would not have made any difference to the injuries that you received, there will not be a reduction in your award – it really depends on the circumstance of your case.
Can I claim if the other vehicle was registered abroad?
If your accident was caused by a vehicle registered in a foreign country (but the accident happened in the UK), the Motor Insurers' Bureau may step in to help locate the insurer of the other vehicle. If their insurance company can be traced, your claim will most likely be dealt with by representatives of the other insurer.
Can I still claim if the driver had been drinking or taking drugs?
If you were a passenger in a car, and the crash was caused by the driver as a result of them being under the influence of alcohol or drugs, you may still be able to make a claim for compensation. However, if you knew that the driver was intoxicated when you got in the car, you may receive a lesser amount.
How do I make a claim?
Once you have chosen the right road traffic accident solicitors, most of your work is done. Sheldon Davidson Solicitors have a proven track record when it comes to representing the victims of road traffic accidents, and we will fight tirelessly on your behalf to make sure that you get the support and help that you need.
If you have already begun a claim but are not happy with the legal representation you have been given, you are free to switch to SDS at any time.
Our specialists are here for you to make the whole process as easy as it can be from start to end. If you wish to discuss your case, without obligation, speak to us today and see how we can help.
What will happen next?
Following our initial consultation, if we agree that you have a valid claim, we will begin gathering evidence about your accident. It is important to establish who is responsible for your injuries, and we will work to do this quickly so that we can move your claim onwards.
Gathering evidence
Sometimes it is quite obvious who is to blame for a road traffic accident. Other times, it may not be so clear cut, in which case we will need to thoroughly investigate to establish who is at fault.
This may involve:
obtaining and examining the police report following the accident, along with any photographs of the crash site and damage to the vehicles involved
visiting the site of the accident and reconstructing events if necessary
appraising the damage to your vehicle in line with the accident report
interviewing any witnesses for information or examining witness statements.
In addition to this, you will need to attend appointments with independent medical experts so that they can examine you and write a report to support your injuries.
This report will play a crucial role in your claim, as it outlines your injuries or symptoms, and sets out expectations regarding your recovery.
You will also need to demonstrate any financial losses that you have incurred, using receipts, payslips and any other records that can support your claim.
Solicitors will often advise that you wait until you are fully recovered before settling your claim to ensure that you claim for the right amount. If you agree on a settlement, but then other injuries come to light, or fail to resolve, you will be unable to make an additional claim.
Recovery and rehabilitation
When you contact us, we will assess your injuries and identify what help you need to recover. We will ensure that you get the right treatment, whether that be medical help, rehabilitation, counselling, or CBT, to ensure that you recover to the fullest extent possible. We will also work with medical experts to establish what your medical care and support needs are likely to be in the future.
The point of a claim is to put you back into the situation that you were in before the accident and to compensate you financially in the event that this isn't possible, or if you will have additional needs to enable you to live your life independently in the future.
Home modifications and mobility equipment can be expensive if necessary, and as a victim of someone else's actions, they are not costs that you should have to bear.
Once we have gathered all the evidence and established who was responsible for the accident, the claim moves on to the next phase. If the other driver does not admit liability, it may be necessary to go to court; 98% of the time a case will be settled without court proceedings, but if they are needed, SDS are well placed to represent you.
Proving Liability
For your claim to be successful, we need to prove that the other driver was liable, or at fault for the accident. In order to prove that the other driver is liable, we need to demonstrate that they:
1. owed you a duty of care
2. they failed in this duty of care.
In law, road users owe a duty of care to all other road users; they are required to act responsibly and not to endanger the safety of anyone else on the road. If it can be demonstrated that they failed in their duty of care, or in other words, that their conduct fell below the standard that would be expected from any other competent driver, then they will be deemed liable.
A passenger in a vehicle is unlikely to ever be liable for an accident, but they do have the option of claiming against the driver responsible for any accident that they are involved in.
Proving Causation
Having proved liability, the next stage of the process is demonstrating causation. Causation relates to the consequences caused as a result of the other driver failing in their duty of care. Liability shows who is responsible for an accident, but if it cannot be demonstrated that harm was caused as a direct result of that person's actions, there is no case to answer, and compensation cannot be claimed.
So, it is necessary to demonstrate that any damage to your vehicle or injury to yourself were caused as a direct result of the other party's negligent actions, and not pre-existing. This is the purpose of the independent medical expert's report – so that they can document the injuries you sustained, and state that they are as a direct result of the accident.
It is also necessary to demonstrate that the amount of compensation you are claiming for is fair and reasonable. At SDS, we have years of experience in successfully claiming compensation for our clients – we will make sure that we get the most appropriate award available to you.
How long will my claim take?
Again, each case is different, and there is no defined timescale when it comes to settling a road traffic accident claim. There are many factors that can affect the length of time your claim will take and often until the full extent of your injuries and the length of your recovery time is known, it can be difficult to make a fair assessment of the amount of compensation that you are due.
Establishing liability is important and not always straightforward; the majority of cases can be easily settled, and most never go to court, but in the event of a dispute the settlement may take longer.
On the whole, many straightforward cases can be settled within a year, but it is also not unheard of, in more complex cases that settlement may take up to three years. Our solicitors will keep you informed throughout your case with regard to timescales, progress and any factors that may affect your case.
Why choose Sheldon Davidson Solicitors?
If you or a loved one are injured in a Road Traffic Accident that was not your fault, it's important to seek guidance from expert personal injury solicitors with specialist knowledge and proven track record in this area of the law.
Sheldon Davidson Solicitors are compassionate, professional and dedicated to helping you to achieve the best possible outcome for you and your claim.
We will ensure that you receive the treatment that you need to help you to recover from your injuries, calling on our network of partners, from physiotherapists to counsellors, rehabilitation specialists to medical experts, to help you on the road to recovery.
Based in Manchester, we work with clients right across the region and the whole of the country. We make the process of making a claim straightforward, helping you from start to finish and fighting ceaselessly on your behalf to achieve the best possible result.
With us, you, your family and your claim are in safe hands.
When you contact Sheldon Davidson Solicitors, your initial consultation is free. We will assess the details of your accident and injuries and will help to determine whether you have grounds for a road traffic accident claim. If we feel that you have a case, we will give you clear advice, guidance, and support at every step of the claims process.
We are usually able to work on a no-win, no fee claim basis so that your finances needn't be a barrier to taking action – if we don't win, you don't pay.
Contact Us
To find out more about starting a Road Traffic Accident Claim, contact Sheldon Davidson Solicitors today.
Our team helps motorists, passengers, and pedestrians who have been injured in an accident on the road to obtain the compensation they deserve, and we are ready to help you.
Our experienced Road Traffic Accident Solicitors act regularly for clients across Greater Manchester including Ashton, Bury, Bolton, Radcliffe, Prestwich, Middleton, Failsworth, Rochdale, Oldham, and Whitefield.
Sheldon Davidson Solicitors are a Lexcel accredited law firm. The Lexcel standard is only awarded by the Law Society to firms who meet the highest standards of practice management and customer service.
With Sheldon Davidson's Personal Injury Solicitors in Manchester, you can be confident that your claim is in safe hands.
Call us for free now using the number at the top of the page or complete the online contact form and a member of our team will get back to you.