REQUEST A CALL
Serious Injury Solicitors & Serious Accident Compensation Claims
Our Serious Injury Solicitors can help you if you've suffered because of a serious accident through no fault of your own, whether this was out on the road, in your place of work, or in a public place.
In such complex cases, it is crucial that you consult with specialists who have experience in Serious Injury Claims. We have the knowledge to succeed with such high-value claims.
Every year, we help many clients get the care and compensation they deserve. We understand that every client is different, which is why our service is always tailored exactly to your needs.
What is a serious injury?
To suffer any type of injury as a result of someone else's carelessness is pretty serious, but in the eyes of the law, a serious injury is considered to be where the victim's quality of life has been reduced and they have been forced to make changes to their daily life as a direct result of the accident. It may also be that the victim has lost substantial earnings, or been forced to give up work, or change career.
Clearly, the impact of a serious injury can be huge on the victim and their family and so financial compensation awards are intended to help the victim get their life back on track and regain some semblance of the independence they once enjoyed.
Why Choose Us
Our Serious Injury Solicitors are experts in the field of serious injury and we have a proven track record of successfully securing high-value compensation settlements for people who have suffered such life-changing injuries.
We operate Nationwide, from our offices in Manchester. We have many years of success and solid, long-standing relationships across Greater Manchester and are widely considered as the go-to solicitors for the region.
We pride ourselves on our compassionate and genuine approach and our lawyers go to great lengths to ensure each client feels heard, they understand what is happening at all stages of the process and, ultimately they feel justice has been done.
We have extensive contacts in the fields of medical care, psychological care, rehabilitation, home-care, home modifications, etc, and can support you with an array of services and external professionals who can help on the journey to recovery.
By choosing Sheldon Davidson to represent you following a serious injury, you are assured that an expert, highly qualified Injury Solicitor will support you fully. Our team is compassionate and genuine. We always go the extra mile to recognise the full extent of your suffering, and we will work with you to get you the right healthcare support and ultimately the maximum serious injury claim compensation settlement deserved.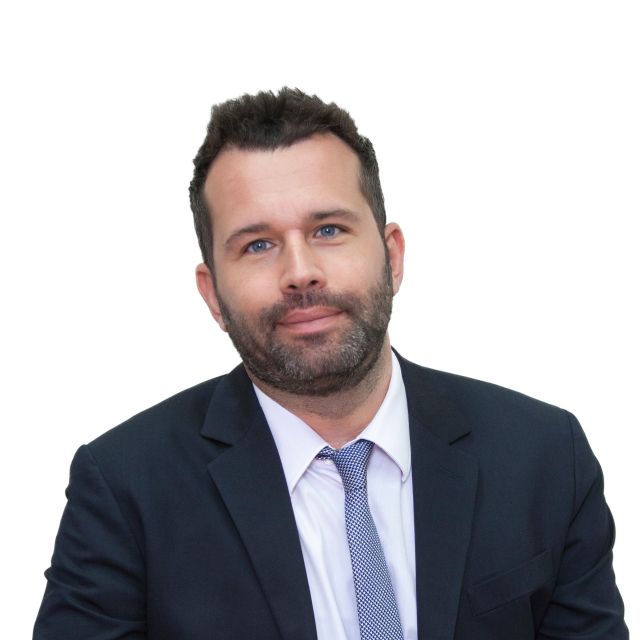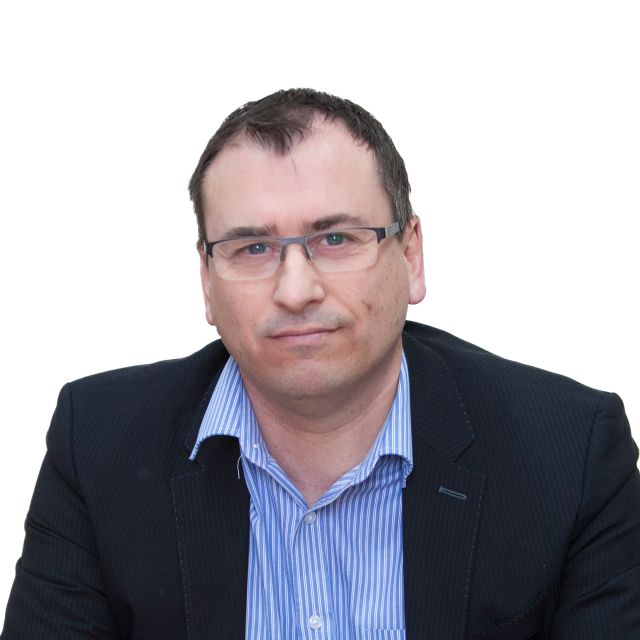 Michael Haycock
Solicitor
Lesley Graham
Chartered Legal Executive
Laura McCall
Litigation Executive
REQUEST A CALL
What are the common types of serious injury?
It would be impossible to provide a list of every serious injury scenario, but the below list provides an overview of the types of injury where claims for compensation are most commonly pursued and eventually awarded:
Amputation Claim
Back & Spinal Injuries
Eye Injury & Loss of Sight
Fatal Injury Claims
Fractures & Broken Bones
Head & Brain Injury Claims
Multiple & Complex Injuries
Paralysis
Serious Injury to Children
Severe Burns
Once again, the above list is not exhaustive, as every serious injury case is unique, so if you or a loved one has suffered a serious injury not listed, due to someone else's carelessness, then it is likely you are entitled to pursue a claim for financial compensation. The only way to be sure is to call us today and have a free consultation with one of our lawyers.
What is the process for Serious Injury Claims?
If you suffered a catastrophic injury, the prospect of starting a serious injury compensation claim can be daunting. You may be wondering what the process is, and how complex it can become.
Serious and catastrophic injury claims require the support of experienced serious injury claims lawyers, who can guide you through the process and ensure no stone is left unturned when it comes to your compensation.
Seek Medical Attention
The first step, as is the case for all types of injuries, is to make sure you, and any other injured person, is safe. This may involve specialist medical attention, and, in some cases, involving the local authorities.
Identify Who's Responsible
All compensation claims must be made against a party, whether this is a person or an organisation. Deciding who was responsible for your injuries is fundamental to the success of your claim, and may not be immediately obvious. For example, if you suffer an injury during travel that is part of a pre-booked package, you may need to make a package holiday claim against your tour operator rather than the airline or cruise line.
Making your claim against the wrong party will undermine its validity, and hurt your payout.
Collect Evidence
The sequence of events and circumstances that caused the accident and immediately followed it is a crucial piece for your claim. Take notes of details, including witnesses' information, date and time, and environmental conditions - such as road or surface damage, poor lighting etc. Photographic and video evidence is also very helpful at this stage. We will investigate the circumstances further for you if necessary, such as analysing CCTV and dash cams.
Medical Assessment & Recovery
The type and severity of your injuries will ultimately determine the total compensation amount you can receive for your serious injury.
Detailed medical records and assessment will provide the foundation of a strong claim. You can provide access to your records to your serious accident solicitor, and they can start compiling your evidence for you. This will include photos, x-ray scans, and specialist medical reports, which may help outline a timeline of recovery and rehabilitation.
Calculate Compensation
We can calculate a compensation payout for a serious injury starting from the severity of your injuries. Your critical injury solicitor will then consider any financial losses you have incurred and predicted future losses. Many factors will play into the expected payout, and you can be sure that our Serious Injury Solicitors will consider every aspect of your situation.
Negotiate & Receive Compensation
Once we have made our calculations, we can start communications with the other party to try and reach a settlement figure that they agree with. The party you are claiming against may make what is known as a Part 36 offer, or we can begin negotiations from your side. Either way, you can choose if and when to accept a settlement offer, and you will always have the advice of leading experts to guide you through the process.
If a figure is not agreed on, your case may go to court and be heard by a Judge. They will decide how much compensation you are entitled to after examining the evidence, and how you receive the payout. Whether you settle in or out of court, you will usually receive your compensation as a lump sum - minus any interim payments you may have received. Periodical - monthly or yearly - payments may be arranged for cases which require long term care and associated costs.
Am I eligible for Serious Injury Compensation?
In many cases, it is the victim who suffered the injury who pursues the claim, in an effort to seek justice and recompense for the pain and inconvenience they have suffered. In some cases, however, the victim is unable to pursue a claim by themselves and in such circumstances, certain others can legally pursue a claim on their behalf.
It could be that the claim is for serious injury to a child who is under the age of eighteen. In this case, a parent, or legal guardian would be entitled to pursue the claim. It could also be that the victim, although over the age of eighteen, has suffered a serious brain injury and therefore is mentally incapable of pursuing the claim by themselves.
Again, a close family member such as a parent, spouse, or child (over 18) would be entitled to pursue a claim on the victim's behalf.
There are certain time limits also when making a claim. Normally any claim must be submitted within three years of when the injuries were sustained. This standard time limit applies to victims over the age of eighteen at the time the injuries were sustained. If, however, the claim is for a child who is under the age of eighteen, this three-year time limit would not start until their eighteenth birthday.
There are of course exceptions to the rules and so the only way to be absolutely sure of who can pursue a claim is to consult with one of our expert lawyers. If you think you may have the right to claim, but are in any way unsure, pick up the phone and let us give you a definitive answer today.
However, the claim is for a child who is under the age of eighteen, this three-year time limit would not start until their eighteenth birthday.
There are of course exceptions to the rules and so the only way to be absolutely sure of who can pursue a claim is to consult with one of our expert lawyers. If you think you may have the right to claim, but are in any way unsure, pick up the phone and let us give you a definitive answer today.
How much compensation can you expect for a Serious Injury Claim?
In short, this is impossible to answer as every case is unique in terms of the circumstances that led to the injury and the impact on the victim's life. Each case, however, will be valued based on certain criteria which would include:
Loss of earnings suffered by the victim including future projected losses. Any lost earnings suffered by family members who provided/continue to provide care would also be for consideration.
Medical costs
Rehabilitation costs
Costs of Psychological care/support
Costs of modifications to the home to enhance independent living
Equipment costs: aids to enhance independent living such as wheelchairs
General damages considerate of pain and suffering endured by the victim and their family
Each claim is unique, and it's impossible to determine exactly what you could include in your claim without speaking with you and assessing your case. Our Serious Injury Lawyers will always ensure you reach the best possible outcome for your case, and can advise you about your options. Contact Sheldon Davidson Solicitors today to start a claim for a serious injury.
Is there a time limit on Serious Injury Claims?
All injury claims made in the UK are subject to time limits. The general rule is that serious injury claims must be started within 3 years of the original accident. Some exceptions are made for cases such as injuries involving children, people lacking mental capacity, or injuries sustained through criminal assault.
Your Serious Injury Claim can be made up to 3 years from the date of knowledge, which is the date you have discovered the full extent of your injuries and their effect on your life. This date could be some time after the accident, validating a claim made over 3 years from the original event.
If you're unsure about the validity of your claim, or you're concerned about time limits, our serious accident lawyers are here to guide you with expert legal advice. Contact Sheldon Davidson Solicitors today to find out if your claim is valid, and how much compensation you could get for your serious injury.
No Win No Fee Serious Injury Claims
Sheldon Davidson Solicitors are widely renowned as one of the best law firms of Personal Injury Claims Solicitors in Manchester. So confident are we in being able to secure you a financial compensation award that we operate on a no win no fee basis. This means that if we fail to secure a financial settlement for you, there will be nothing to pay.
Justice, compassion, and financial compensation are our business. With this in mind, if you believe that you have a claim, you should pick up the phone and tell us your story today. There is really nothing to lose and potentially much to gain.