REQUEST A CALL
Cancer Misdiagnosis Solicitors for Cancer Negligence Claims
Have you or a loved one suffered physical, psychological or financial damages that could validate a Cancer Misdiagnosis Claim for compensation?
Cancer Misdiagnosis is a mistake made by a health professional which results in your illness being incorrectly diagnosed. This could mean that you don't receive the treatment you need, or the treatment you do receive is inappropriate, possibly causing your condition to get worse.
Receiving a cancer diagnosis is no doubt a frightening experience, but thankfully, for many people, recovery and long-term survival is now a real possibility. That is, of course, providing a correct and timely diagnosis is delivered.
Since cancer is a progressive disease, the earlier treatment can be started the higher the chances of survival. Unfortunately, though, some patients do not benefit from early or timely diagnosis. For those people, Cancer can go undetected and undiagnosed for sufficient time to allow the disease to progress and worsen. In the worst case, a failed or delayed diagnosis can cost someone their life.
For people who are actually Cancer free can also be mistakenly told they have Cancer, the psychological and life-altering effects of this can be devastating and long-lasting.
If you believe you yourself have suffered a Cancer Misdiagnosis we can help you pursue the financial compensation you deserve. If you are looking to make a claim on behalf of a loved one who has recently deceased, and you believe the timing of their death was attributable to a Cancer Misdiagnosis, then we can also help.
Our experience with Cancer Misdiagnosis Claims.
At Sheldon Davidson Solicitors, our client-focused Clinical Negligence Solicitors are experienced and highly regarded in the field of Cancer Misdiagnosis Claims. We understand the circumstances that can lead to a misdiagnosis and approach such cases first and foremost with compassion. This approach coupled with our expert knowledge of the law gives our clients a special blend of support and professionalism.
We believe this approach sets us apart from other Law Firms and is the reason we are credited as one of Manchester's leading specialist medical negligence & personal injury solicitors firms. We also understand that, in the first place, you are most likely seeking to establish whether you have grounds to pursue a claim for financial compensation and so we offer a free initial consultation. Call and speak with a Cancer Misdiagnosis Solicitor today, who will be able to give you their honest thoughts about your case.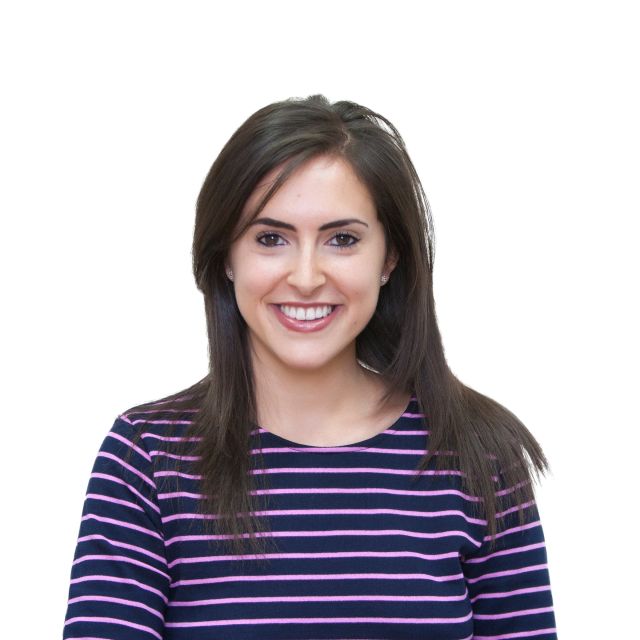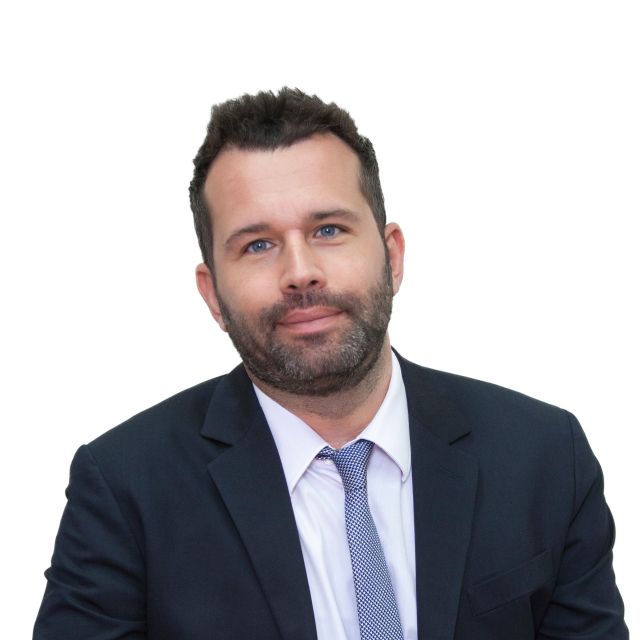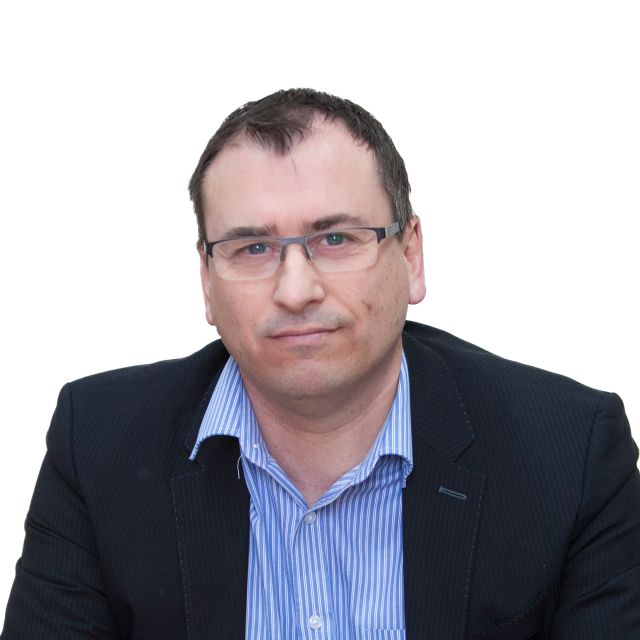 Michael Haycock
Solicitor
REQUEST A CALL
Medical errors that can lead to the Misdiagnosis of Cancer.
The Health Service in the UK is undoubtedly under increasing pressure. Cancer Research figures indicate that there are a staggering 363,000 new cases of cancer diagnosed in the UK every year, which is around 990 every day.
GP waiting times are at an all-time high and face time with a GP is constantly under strain. Alongside that, Cancer early warning signs can be difficult to spot and can also be attributed to other ailments or illnesses. Unfortunately, these elements combine to create a healthcare environment conducive to the misdiagnosis of cancer.
Doctors and Medical Professionals are duty-bound to ensure all patients are examined thoroughly, referrals are made where further investigation is warranted, and follow-up checks are carried out. Duties that are not performed professionally can lead to failures in diagnosis and adequate treatment, all of which can give rise to grounds for making a Cancer Misdiagnosis Claim.
Common failings that our cancer misdiagnosis lawyers have worked with include:
Failure to examine the patient thoroughly
Failure to effectively probe the patient's medical history
Failure to follow-up or communicate the next steps with the patient
Failure to notice and pick up on early warning signs and symptoms
Failure to refer the patient for Cancer screening
Failure to refer the patient for further tests due to budget concerns
Incorrect interpretation of X-Rays, Scans or Laboratory testing
Communication errors or delays between Doctors and Medical Facilities
A failed 'All Clear' message
Proving that negligent behaviour has occurred will be fundamental to a successful claim. Our cancer negligence solicitors can help you document any evidence of medical wrongdoing, and build a strong case for your claim for compensation.
Early detection and treatment of cancer can make all the difference.
There are currently in excess of 200 recognised types of Cancer and all are diagnosed and treated in different ways. In the UK the four most common types are:
Breast Cancer
Lung Cancer
Prostate Cancer
Bowel Cancer
Doctors use staging to indicate how progressed and severe a patient's Cancer is. The stages from 1 – 4 are used to indicate the Cancer's severity and determine what type of treatment will be most effective for a specific patient. For example, a patient with Stage 1 Cancer may be recommended for surgery to remove the Cancer completely as at this stage it is relatively small and in one place.
Left undetected, or undiagnosed however the Cancer can develop and progress through the stages. This can mean that when a diagnosis is finally confirmed, surgery may no longer be an option as the Cancer has spread to other parts of the body and / or surrounding tissues.
There are also some types of Cancer that respond particularly well to early treatment and these include:
Breast Cancer
Cervical, Ovarian or Uterine Cancer
Colon Cancer
Kidney Cancer
Lung Cancer
Prostate Cancer
Skin Cancer and Melanoma
For this reason, accurate and timely diagnosis is critical to a patient's life expectancy and chances of survival.
How your health can suffer if a Cancer is not diagnosed properly.
Cancer is no longer the death sentence it once was. Thanks to modern advances in detection and treatment, people are living longer and five-year survival rates are increasingly common. Early detection and treatment are crucial and integral to what types of treatment may follow.
Cancer left undetected and untreated is a ticking timebomb and the patient's treatment options and chances of survival steadily deteriorate. The likelihood of dying from the disease compounds all the time it is left untreated.
The type of treatment required or, still of advantage to the patient often becomes more invasive the longer the Cancer is left undetected. There are also well-documented side effects of the more aggressive cancer treatments, which can also have a significant impact on the health of a cancer sufferer.
Such invasive treatments may have been avoidable if the cancer had been diagnosed at an early stage. Delays or Misdiagnosis of Cancer can, unfortunately, lead to:
Inoperable Cancer – meaning the Cancer can no longer be removed surgically
Premature death
Scarring and disfigurement
Loss of limbs or organs
Chronic pain and significantly increased recovery time
Long-term or permanent disability
What mistakes may give grounds for a Cancer Negligence Claim?
Cancer Misdiagnosis is a complex area of law and a successful outcome depends heavily on the strength of the legal case presented. At Sheldon Davidson Solicitors, we are tenacious in our pursuit of a positive outcome for your claim and in getting justice.
We take on every case with the ambition to secure a successful outcome and the maximum level of compensation for our clients. In preparing a claim for Cancer Misdiagnosis we will look for evidence of errors, or negligence on the part of Medical Professionals responsible for your care.
This could include:
Errors in Diagnostic tests
This could be the result of faulty test equipment or human error during the testing or even spoiled samples or cross-contamination of the tissues being tested.
Missed Diagnosis
When a doctor fails to diagnose the presence of cancer, despite the patient presenting with specific symptoms and sends them away with a clean bill of health.
Similar to missed diagnosis, delayed diagnosis occurs when the Doctor initially sends the patient away with a clean bill of health, or with a belief that their cancer is a more minor ailment.
If down the line, the same patient is diagnosed with Cancer at a progressed stage and the same Cancer is considered to have been present at the time of the missed diagnosis, there could be grounds for a delayed diagnosis claim.
Similarly, if there has been any significant hold up in the process i.e. between referrals, test results and follow-up appointments there can also be grounds for a delayed diagnosis claim.
Failure to Diagnose Complications
This type of negligence occurs when a Doctor or Medical Professional fails to spot complications that could exacerbate the patient's disease and ultimately impact their chances of survival.
How can we help you make a Cancer Misdiagnosis Claim?
1 in 2 people in the UK are expected to be diagnosed with some form of cancer during their lifetime. With odds like these, not many people can escape being touched by Cancer in some way. That is also true for us at Sheldon Davidson and as such we understand the gravity of receiving a cancer diagnosis. We empathise with the utter devastation and far-reaching consequences of misdiagnosis and will do everything in our power to help you recover and to secure a successful compensation settlement.
We specialise in claims on a no win no fee agreement, so if you don't win and the court does not award compensation you won't have to pay anything. We have successfully represented hundreds of clients seeking financial compensation for some sort of Cancer Negligence that may have caused symptoms or prognosis to worsen, or various financial losses such as loss of earnings in the long term.
Our track record speaks for itself. Our knowledge and experience in this field of law is of the highest order and we know what is required to assure a successful cancer compensation claim. We recognise that initially clients pursuing a claim for Cancer Misdiagnosis need genuine support and guidance on their chances of success, what the legal process entails and how the case might progress. Our medical negligence team is approachable and conscious of these needs.
Contact our Cancer Negligence Claim Solicitors today
Established in 1997 we have grown to become one of the leading Personal Injury & Medical Negligence Law Firms in Greater Manchester, but are more than happy to represent clients from across the country.
Call to speak with one of our team today using the number at the top of the page or complete the online contact form and a member of our team will get back to you.
Our Medical Negligence Solicitors act regularly for clients across Greater Manchester including Ashton, Bury, Bolton, Radcliffe, Prestwich, Middleton, Failsworth, Rochdale, Oldham, and Whitefield.
We can support your needs wherever you live in Wales, England & Northern Ireland.
We specialise in no win no fee claims, which means if you don't win, you won't have to pay.
Call us for free now using the number at the top of the page or complete the online contact form and a member of our team will get back to you.
Sheldon Davidson Solicitors are a Lexcel accredited medical negligence and personal injury law firm. The Lexcel standard is only awarded by the Law Society to firms who meet the highest standards of practice management and customer service.
With Sheldon Davidson Solicitors in Manchester you can be confident that your medical negligence claim for cancer misdiagnosis is in safe hands.​​​​​