REQUEST A CALL
Pedestrian Accident Compensation
Pedestrian Accident Compensation Calculator. How much compensation could you receive?
Pedestrian Accident Compensation amounts can vary greatly. You will want to know how much you could be entitled to. Our helpful Pedestrian Accident Compensation Calculator will provide a useful guide as to the range of settlement values for a number of common injuries.
Once your immediate medical needs have been met, thoughts will understandably move on to rebalancing the injustices you have suffered.
We will ensure you receive the maximum possible settlement amount for your circumstances, along with a complete care package to meet your needs.
We can ensure specialist medical care and expertise is made available, providing the best chance of making the fullest recovery. Our established network of medical healthcare professionals, from leading consultants and physiotherapists to counsellors and rehabilitation specialists, to help with the road to recovery, even following the most serious Pedestrian Accidents.
Whilst only a guide, our Pedestrian Accident Compensation Calculator can offer a useful insight into the potential 'general damages' element of your accident compensation, which is awarded for your pain and suffering.
Pedestrian Accident Compensation Settlement Values.
These figures are an indication of the recommended settlement amounts of the injury alone without taking into consideration any other losses or damages caused by the incident which may increase the value of a pedestrian injury claim.
The true value of any compensation claim can only be made when full details of your Pedestrian Accident Compensation Claim are known.
Compensation for Neck Injuries (Soft Tissue) following a Pedestrian Accident
Compensation Guide
Serious ongoing problems with ongoing pain, or recurring pain, and surgery may be needed:
£12,000 - £22,000
Recovery taking longer than two years but with only moderate effects:
£7,000 - £12,000
Complete recovery after a couple of years:
£3,800 - £7,000
Soft tissue injury with no lasting issues beyond 1 year following the accident:
Up to £3,800
Compensation for Back Injuries (Soft Tissue) following a Pedestrian Accident
Compensation Guide
Serious ongoing problems with ongoing pain, or recurring pain. Surgery may be needed with the possibility of prolapsed discs:
£11,000 - £24,500
Where recovery takes more than two years, but the ongoing effects are moderate:
£6,900 - £11,000
Full recovery between one and two years:
£3,800 - £7,000
Soft tissue injury with full recovery up to a year following the accident:
Up to £3,800
Soft tissue injury with a full recovery within 3 months:
Up to £2,150
Compensation for Chest Injuries sustained in a Pedestrian Accident
Compensation Guide
Collapsed lungs with a full recovery:
£2,000 - £4,700
Fractures of ribs causing pain for a few weeks only:
Up to £3,500
Compensation for Arm Injuries following Injury to a Pedestrian
Compensation Guide
More serious injury with significant disability and without full recovery:
£17,000 - £34,000
Simple fracture of the forearm:
£5,800 - £17,000
Compensation for Leg Injuries following Injury to a Pedestrian
Compensation Guide
More serious fracture or serious soft tissue injury, without full recovery:
£16,000 - £24,500
Simple fracture or break of the femur:
£8,000 - £12,500
Hairline fracture or non-complex break of bones in the lower leg with complete recovery:
Up to £10,500
Compensation for Brain Injury following Serious Injury to a Pedestrian
Compensation Guide
Brain Damage - Very Serious:
£245,000 - £350,000
Brain Damage - Moderately Severe:
£190,000 - £245,000
Brain damage - Moderate:
£37,000 - £190,000
Mild head injury / Brain Damage - Minimal:
£1,900 - £11,000
Epilepsy:
£9,000 - £130,000
The figures displayed in our personal injury claim calculator tables and on subsequent pages throughout this website are provided as guidelines only for 'general damages' issued by the JCG (Judicial College Guidelines). Monetary figures should be understood as provisional guidelines only. (*New Regulations apply to Compensation Claim values for all car accidents after 01/06/21).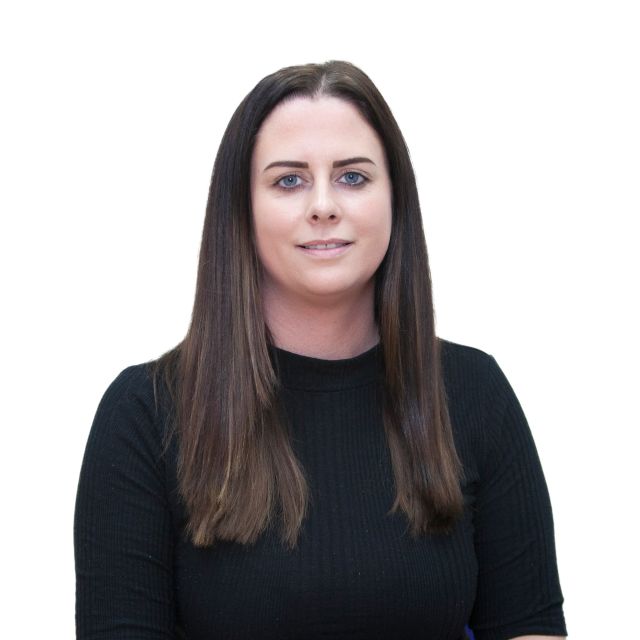 Amanda Beck
Litigation Executive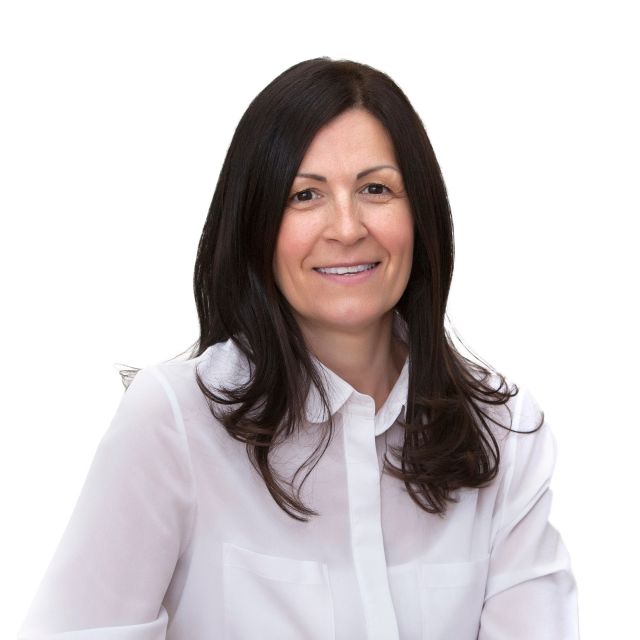 Alison Sherlock
Litigation Executive
Lauren Davies
Litigation Executive
Tony Hamer-Dearden
New Claims Team Leader
REQUEST A CALL
How to Calculate Pedestrian Accident Compensation.
Estimating the final settlement value of a Pedestrian Accident Compensation Claim is seldom straightforward, certainly at the outset of the claims process. Every accident is unique, as are the injuries they cause and the people they affect.
The general damages element of your claim is largely proportional to the nature and severity of your injuries, whilst also being affected by the anticipated effects your injury is going to have on your immediate and future life.
The figures above are published by the Judicial College, and serve only as guidelines on which to calculate compensation for the 'general damages' element of your accident claim.
Your medical reports will be used to assess your injury against the guidelines provided, thus allowing injuries to be classified into the appropriate compensation bracket and giving an indication of the level of general damages you may receive.
Where the injuries sustained are of a serious nature, it is sometimes practical to allow a reasonable amount of time for the true scale of the physical, and, or psychological impacts of the injury to be understood. In cases such as these, further medical reports may sometimes be required to allow an accurate assessment of your injury, your potential medical needs and therefore, the value of your claim.
Where appropriate and where liability is clear and without question, we can also seek to arrange interim compensation payments to help you with your medical expenses and to cover any loss of earnings.
With all of this in mind, Sheldon Davidson Solicitors can assure you that we will be there to support you and guide you through every stage of the process, starting with ensuring you have access to the best medical expertise and treatments to help promote the best recovery possible.
What impacts the value of Compensation in a Pedestrian Accident Claim?
There are a multitude of different types of pedestrian accidents that occur on Britain's roads, with every resultant claim having its own set of unique circumstances. Whilst some accidents are caused by the negligence of other road users, such as a driver not paying attention and colliding with you on a pedestrian crossing, others are caused by environmental factors, such as potholes, blind spots, pavement obstructions, etc.
In cases where the accident was caused by an environmental factor, rather than the negligence of the driver, your claim would need to be made against those with legal responsibility for the maintenance and upkeep of the road or pavement where you suffered your injury.
When evaluating any form of compensation claim, the following factors are considered:
How severe is the pedestrian's injury?
What is the anticipated recovery time of the injured party?
To what degree is the injured person likely to recover?
What changes to their physical and mental ability has the injured party sustained?
What medical treatments and therapies have they already received and what are they likely to require going forward, and what are the historic and future cost implications?
What is the age of the claimant?
Is there a requirement for ongoing care, and if so, will this be at home or will it require specialist residential care?
Are they able to return to work, and if so, how quickly and in what capacity?
How much compensation can you expect?
The total amount of compensation you will receive will consist of both general damages and special damages. The value of the general damages element of your compensation award will differ according to the severity and extent of your injury, your anticipated recovery time, and the degree to which you will make a full recovery.
The special damages are intended to recompense the injured party for the financial losses suffered and the financial expenses they have incurred as a result of the accident and will include such things as:
past and future lost earnings
medical expenses - historic and anticipated
adaptations to your home or vehicle
specialist equipment such as hoists, stairlifts, mobility equipment or daily living aids
prescription costs
travel expenses to medical appointments
In your free initial consultation, we will gather the information required to allow us to build a more detailed picture of your claim, thus enabling us to provide you with a more accurate idea of the potential compensation amounts.
Is there a time limit for Pedestrian Injury Compensation Claims?
Normally, injury compensation claims made in England and Wales must be made within 3 years from the accident. This applies to the start of legal proceedings, and not to seek a legal consultation with the intent of starting a compensation claim.
There are, however, a few exemptions which may extend the time limit on your claim. These include:
Child Injury Claims, which expire on the child's 21st birthday.
Claims involving patients under the Mental health Act 1983, where the time limit only starts from the day the claimant is given legal mental capacity.
Fatal Injury Claims, which have a 3 year limit from the date of death or the date of knowledge.
Many circumstances may affect your pedestrian car accident compensation claim time limit. If you're unsure about your claim's validity, contact our team today. We can assess your case and inform you about how any factors may be affecting your time limit.
Pedestrian Hit By Car Compensation In Hit and Run Incidents.
According to figures from 2018, over 26,000 people were injured in accidents involving hit and run, untraceable, and uninsured drivers. If you are a pedestrian hit by a car, compensation is there to help you get your life back on track even if the driver left the scene.
130 people lost their lives in these accidents. But what if you're a pedestrian who was hit by an untraceable driver? Could you claim hit and run compensation? And if so, where would the compensation come from?
If you were hit by a car that drove off, you'll be relieved to learn that you could still make a pedestrian accident claim. However, if the driver is untraceable, your claim would usually go through the Motor Insurers' Bureau (MIB). The MIB is an organisation that compensates those injured by uninsured and untraceable drivers.
It is always recommended that you speak to an experienced road accident solicitor first though in order to ensure that the correct course of action is taken and the correct amount of compensation is applied for.
Why choose Sheldon Davidson Solicitors?
If you or a loved one have been injured in a Pedestrian Accident that was not your fault, it is imperative you seek legal advice from specialists with expertise and a proven track record of successfully handling injury claims involving pedestrians.
As a leading firm of personal injury and medical negligence claims specialists, Sheldon Davidson Solicitors are renowned for being compassionate, professional and dedicated to helping clients to achieve the best possible result for them and their Pedestrian Accident Claim.
As part of our service, we ensure you receive the medical treatment and expertise you need, offering access to our network of leading medical professionals to help you on your road to recovery.
Based in Manchester, we work with clients right across the North West and throughout the whole of the country. We make the process of making a claim as simple and straightforward as possible, advising and supporting you throughout the entire process and fighting tirelessly on your behalf to achieve the best possible result.
With us, you, your loved ones, and your Pedestrian Accident Compensation Claim are in safe hands.
When you first contact Sheldon Davidson Solicitors, your initial consultation is free. One of our highly experienced team will assess the details of your accident and injuries and will use their considerable experience and expertise to help determine whether you have grounds for a pedestrian accident injury claim. If we feel confident that you have a viable claim, we will provide you with impartial legal advice, guidance, and support throughout every stage of the claims process.
In the vast majority of cases, we are able to work on a no win no fee claim basis so that your finances needn't be a barrier pursuing the compensation to which you are entitled – if we don't win, you don't pay, meaning no financial risk to you.
Contact our Pedestrian Accident Claim specialists.
We are passionate about helping clients to seek appropriate justice and recompense, and our track record speaks for itself. Traffic accidents involving pedestrians are sadly among the most frequent road accidents we deal with. Often resulting in serious injuries, road traffic accidents involving pedestrians regularly account for more than a quarter of all fatalities on the road.
If you have had an accident as a pedestrian, contact our team today to start your claim.
Our experienced Pedestrian Injury Solicitors act regularly for clients across Greater Manchester including Ashton, Bury, Bolton, Radcliffe, Prestwich, Middleton, Failsworth, Rochdale, Oldham, and Whitefield.
Accredited by the Association of Personal Injury Lawyers (APIL) and as a LEXCEL accredited law firm, you have the peace of mind that we have the experience and expertise to handle your claim. Awarded by the Law Society, the LEXCEL standard is only awarded to firms who meet the highest standards of practice management, compliance, and client service.
With Sheldon Davidson Personal Injury Solicitors in Manchester handling your claim on a No Win No Fee claim basis, you have the peace of mind of knowing there are no legal fees to pay unless your claim is successful, affording you the confidence to pursue your claim knowing there is no financial risk to you.
Call us for free now using the number at the top of the page or complete the online contact form and a member of our team will get back to you.