REQUEST A CALL
Accident at Work Compensation & Work Injury Claim Calculator
If you have suffered an injury following an accident in the workplace or you have sustained an injury whilst working off-site, Sheldon Davidson Solicitors' Work Accident Solicitors are here to help you claim the compensation you and your family deserve.
Our first priority will always be to ensure that you receive the immediate medical treatment that you need. Depending on your own personal circumstances and the degree to which your injury affects your ability to return to work, we may also need to consider your financial situation due to a loss of earnings. If appropriate, we can look to secure you an interim compensation payment to help cover any lost earnings or finance any medical care whilst your claim continues. As Law Society accredited Personal Injury Solicitors and experts in work injury claims, we will ensure that all your needs and those of your family are catered for and carefully considered when evaluating the potential value of your claim.
If you, a loved one or someone you know has been injured at work and you are looking for more information on the potential value of your work accident claim, then our Work Accident Compensation Calculator may be a useful tool in helping you understand the 'General Damages' element of your claim.
No two claims are the same, so to discuss the particulars of your case and for more information on how to pursue a work accident compensation claim, call for a free initial consultation.
At SDS Solicitors, we look forward to supporting you on your journey to recovery and to helping you win the maximum compensation your injury deserves.
How Accidents at Work Compensation Calculation works?
Understandably, one of the first questions many people ask us is about the potential value of their Workplace Accident Claim. Calculating the levels of compensation for accidents at work is seldom straightforward and much depends on the details of the incident, the nature and severity of your injury, and the anticipated impact of the injury on your immediate and future life.
As with any form of personal injury claim, the Judicial College provides guidelines on compensation settlement values attached to the 'general damages' element of any Work Accident Compensation Claim. General damages seek to compensate injured parties for the physical pain and mental anguish caused by the injury itself and their value is determined by the type of injury sustained, its severity and the anticipated recovery time. As with any injury, there can be other additional knock-on effects of the injury such as prolonged periods away from work, these must also be considered before the final value of your Accident at Work Claim can be determined.
This initial assessment process is critical to ensuring you receive the appropriate levels of compensation and should not be rushed. As specialists in work injury claims, Shelden Davidson Solicitors will ensure that all essential circumstances are considered when assessing the value of your claim. In some instances, it can be sensible to allow the injured party time to recover or to take time to ensure the injury is assessed fully before valuing the claim. Once the full implications of your injury are evaluated, we then seek to secure the appropriate compensation settlement value from those liable for your injury. Where appropriate interim compensation payments can also be sought and made.
If you are in the unfortunate position of having suffered an injury in an accident at work that was not your fault, you may be entitled to claim financial compensation. Often this compensation may be needed to support you financially whilst you are unable to work and could help to pay for ongoing medical care, rehabilitation and any bills incurred whilst you recover.
At Sheldon Davidson Solicitors, we are experts in pursuing work injury compensation claims on behalf of our clients. We are among the best teams of Work Accident Claims Solicitors in the North West and have a long-standing successful track record in successfully settling a varied range of accident at work claims.
To discuss your case in more detail or for more information about our past work, speak with one of our Accidents at Work Solicitors today and they will happily provide you with details of past cases and the financial settlements secured by our team.
What levels of compensation can you expect for being injured at work?
Your total work accident compensation award will be made up of both general damages and special damages. While general damages seek to compensate the injured party for the effects of the injury, special damages are designed to recompense the injured person for any financial losses sustained or any injury-related costs incurred.
General damages are determined by the guidelines set out by the Judicial College. These guidelines categorise injuries by type, severity, and anticipated recovery time, offering a bracketed range of potential compensation values for each injury category.
Our team of specialist solicitors will gather detailed information regarding the incident, your injuries, and your circumstances, enabling them to determine a more accurate idea of the potential settlement amount, as well as advising on the final amount you are likely to receive and what the timescales are for compensation.
The table below reflects Accident at Work Compensation & Work Injury Compensation Values as set out by the Judicial College Guidelines (JCG), and offers insight into the potential general damages element of your claim only.
Matthew Hassett
Head of Litigation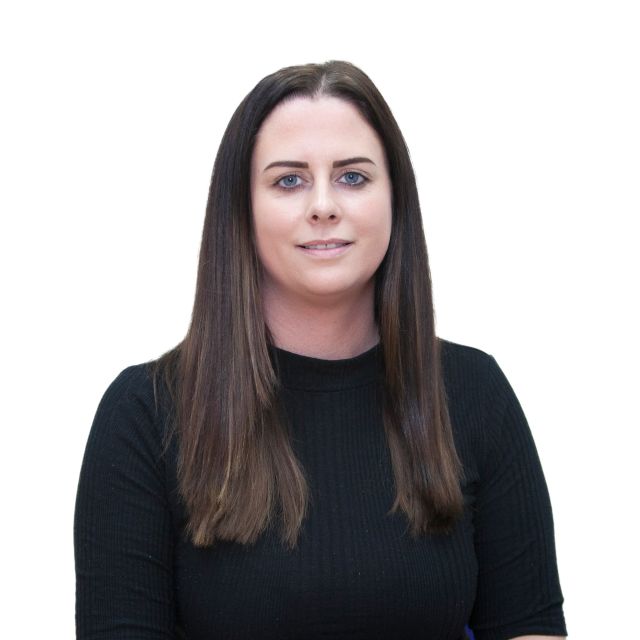 Amanda Beck
Litigation Executive
Laura McCall
Litigation Executive
REQUEST A CALL
Accident at Work Compensation & Work Injury Compensation Values
The figures outlined below offer an indication of the recommended settlement amounts for your work injury alone, without considering any other additional losses or damages caused by your accident which will likely increase the final value of a claim.
An accurate valuation of any compensation claim can only be made once all the details of the accident are known.
Compensation for Neck Injuries (Soft Tissue) following an accident at work.
Compensation Guide
Serious ongoing problems with enduring pain, or recurring pain, and the potential need for surgery:
£12,000 - £22,000
Recovery taking over two years but with only moderate ongoing effects:
£7,000 - £12,000
Total recovery after a couple of years:
£3,800 - £7,000
Soft tissue injury with no lasting effects beyond 12 months following the Work Injury:
Up to £3,800
Compensation Awards for Back Injuries (Soft Tissue) following a workplace accident.
Compensation Guide
Serious ongoing issues with enduring pain, or recurring pain. Surgery may be required with the possibility of prolapsed discs:
£11,000 - £24,500
Where recovery takes over two years, but the ongoing effects are moderate:
£6,900 - £11,000
Complete recovery between one and two years:
£3,800 - £7,000
Soft tissue injury with complete recovery up to a year after the accident:
Up to £3,800
Soft tissue injury with total recovery in under 3 months:
Up to £2,150
Compensation for Chest Injuries sustained in an Accident in the Workplace
Compensation Guide
Collapsed lungs with complete recovery:
£2,000 - £4,700
Fractures of ribs causing pain for several weeks only:
Up to £3,500
Compensation for Arm Injuries following Injury at Work
Compensation Guide
More serious injury with significant disablement of the arm and without complete recovery:
£17,000 - £34,000
Simple forearm fracture:
£5,800 - £17,000
Compensation for Leg Injuries following Workplace Injury
Compensation Guide
More serious fracture or acute soft tissue injury, without complete recovery:
£16,000 - £24,500
Simple fracture or break of the femur:
£8,000 - £12,500
Hairline fracture or simple break of bones in the lower leg with a full recovery:
Up to £10,500
Compensation for Brain Injury following a Work Accident Injury
Compensation Guide
Severe brain damage
£245,000 - £350,000
Moderately severe brain damage
£190,000 - £245,000
Moderate brain damage:
£37,000 - £190,000
Mild head injury (minimal brain damage)
£1,900 - £11,000
Epilepsy:
£9,000 - £130,000
Accident at Work statistics
The following statistics demonstrate the scale of the issue of workplace accidents and occupational illness. These statistics are taken directly from the Health and Safety Executive (HSE) and represent the latest figures for Great Britain in the year 2019/20:
1.6 million working people suffering from a work-related illness
12,000 estimated deaths each year due to occupational lung disease
2,400 mesothelioma deaths due to past asbestos exposures (2019)
111 workers killed at work
693,000 injuries occurred at work according to the Labour Force Survey
65,427 injuries to employees reported under RIDDOR
38.8 million working days lost due to work-related illness and workplace injury
£16.2 billion estimated costs of injuries and ill health from current working conditions (2018/19). Comprising £10.6bn to ill health and £5.6bn to injury.
Most Dangerous Industries for Accidents at Work
Based on figures from governmental and regulatory bodies such as the HSE and RIDDOR. The following industries stand out as the most dangerous when assessing the possibility of sustaining a serious injury or fatal injury at work. The average fatal injury rate across all sectors in the UK is 0.42 death per 100,000 employees. Each of the industries below has been compared against this figure to assess the risk of fatal injury.
Contact our specialist Accident at Work Claims Solicitors today
Established in Manchester in 1997, Sheldon Davidson Solicitors are a leading specialist personal injury, accidents at work and medical negligence law firm acting for claimants who are victims of non-fault incidents.
Our team of Work Accident Claims Solicitors in Manchester, act regularly on behalf of clients across Greater Manchester including Ashton, Bolton, Bury, Failsworth, Middleton, Oldham Prestwich, Radcliffe, Rochdale, and Whitefield.
Our Work Injury Solicitors can support your needs wherever you live in England, Wales & Northern Ireland.
We specialise in no win no fee injury claims, which means if you don't win, you won't have to pay.
If you've been injured in an accident at work, call us for a free initial assessment of your claim today by calling the number at the top of the page or complete the online contact form and a member of our team will be in touch shortly.
Sheldon Davidson Solicitors are a LEXCEL accredited law firm. The LEXCEL standard, awarded by the Law Society, is only awarded to firms that meet the highest standards of practice management and client service.
With Sheldon Davidson Solicitors in Manchester, you can be confident that your claim is in the hands of experts.