REQUEST A CALL
Medical Negligence Solicitors & Lawyers for Clinical Negligence Claims
Our Medical Negligence Solicitors in Manchester have been trusted by thousands of people throughout England & Wales to help them recover and claim compensation from the consequences of Medical Negligence and Medical accidents.
At some point in our lives, most of us will have to rely on healthcare or medical treatment and the skills of the staff responsible for our wellbeing. In the UK, most of the time, we thankfully receive exceptionally high standards from the healthcare system, but unfortunately, things can and do go wrong, and when they do, you should immediately talk to our Medical Negligence Solicitors.
If you or a loved one have experienced any kind of medical procedure that falls below the standard expected from a practitioner like a surgeon, GP, paramedic, or nurse and has suffered pain or injury as a result, then you are entitled to make a 'Medical Negligence Claim'. Our Medical Negligence Solicitors can help and guide you through the process of starting a Claim for Medical Negligence Compensation.
Given the life or death nature of services provided by the healthcare system, especially where there is an acute emergency, the consequences of receiving negligent therapies or experiencing some form of a medical accident, can be devastating and carry life-changing effects.
We are all too aware that no amount of financial compensation can change what may have happened to you or your family, but with our help, we get help get your life back in shape as well as ensuring any financial pressures are eased.
Call today for a friendly and no-obligation discussion with one of our expert Medical Solicitors. We aim to be a tower of strength to our clients when faced with life's most difficult challenges.
Medical Negligence Solicitors at SDS
Our specialist Medical Negligence Solicitors are fully qualified and highly experienced legal professionals with a strong track record in securing successful compensation settlements for clients who have experienced Medical Negligence
We have over 20 years' experience in supporting clients and settling claims covering some of the most complex cases imaginable, but also hundreds of more straightforward and minor cases of personal injury following medical negligence.
We can advise, lead, and direct the process of pursuing a complaint and compensation claim through the healthcare system, whether those liable work in the NHS, the private medical sector, or cosmetic surgery.
Whether you need to make an NHS Negligence Claim or claim against a private hospital, we will be there to support you through the entire process, providing robust representation when needed, but also a sensitive and compassionate approach with you and your family.
You can find more detailed information about how to start a medical negligence claim here.
Sheldon Davidson Solicitors are leading Medical Negligence Claim Solicitors in Manchester and throughout the North West. As a specialist Medical Negligence Claim and Serious Injury Law firm, you can be confident that we will be able to determine and prove liability, whilst securing the maximum compensation values possible.
We are:
Totally focussed on your immediate physical and mental wellbeing
Committed to offering a 'No Win No Fee' claims process.
Able to call on Expert Medical Witness
Able to secure interim compensation payments to fund additional private healthcare
Specialists in Serious Injury and Medical Negligence Claims
A Lexcel Accredited Injury Claim Law Firm
Members of the 'Association of Personal Injury Lawyers' (APIL)
Experienced in providing specialist care-package provision for those with the most serious of injuries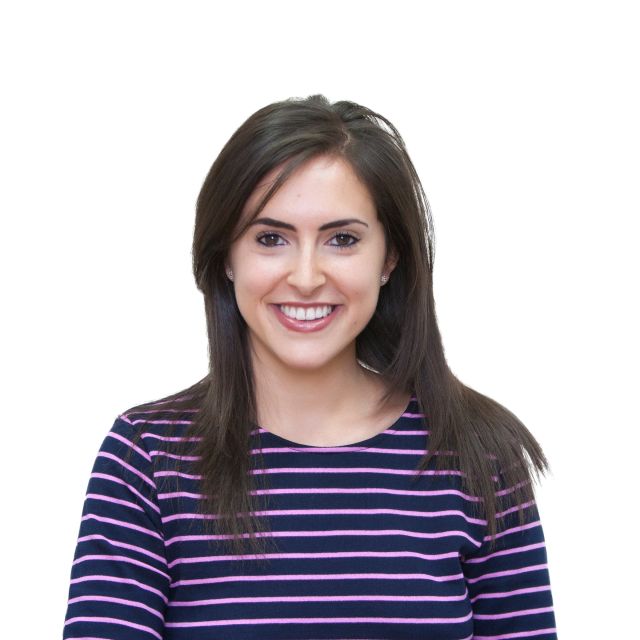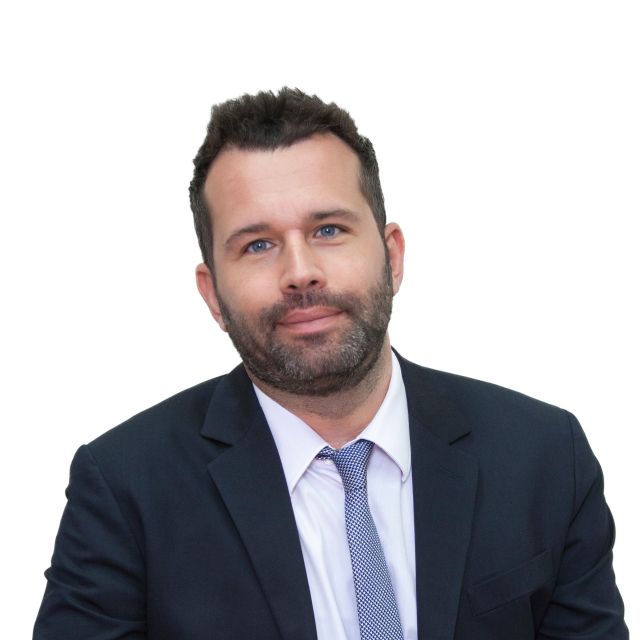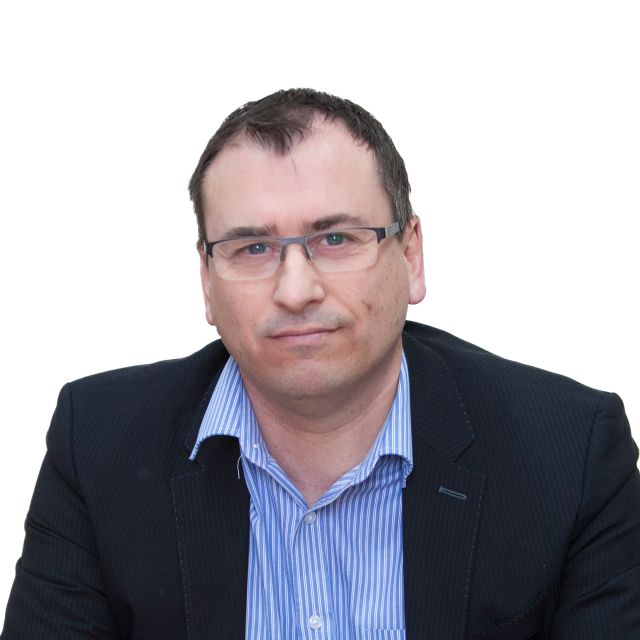 Michael Haycock
Solicitor
REQUEST A CALL
What is Medical Negligence?
Medical negligence is when a healthcare professional physically or mentally hurts you because of the standard of health care they gave you.
Medical Negligence is traditionally known as Clinical Negligence.
Doctors, Surgeons, and Nurses owe their patients a duty of care. This duty of care obliges UK Doctors and Nurses to provide a minimum level of treatment that adheres to 'Good Medical Practice' guidelines, set out by the GMC (General Medical Council).
'Good medical practice' is characterised as the type and level of care that a competent and qualified medical professional (of similar background and in the same field of study) would have provided under the same conditions as on the occasion of the alleged incident of 'Medical Negligence'
There are two parts of an incidence of Clinical Negligence:
Where the results of a procedure received from a health service are sub-standard.
The results of the care left you physically or mentally injured
Negligence can be by:
An individual healthcare professional, such as a surgeon, dentist or psychiatrist, or
A healthcare service, such as a mental health team, or even a Primary Care Trust
Below are some examples of Medical Negligence:
Doctors failed to diagnose cancer, leading to a delay in the commencement of the correct therapies or medication
Did not notice symptoms of possible mental illness.
Your hospital discharged you too early which ended up causing you harm.
Anaesthetic errors leading to a lack of oxygen to the brain during surgery
Surgical errors
A dentist failing to act on signs of gum disease.
Your doctor gave you the wrong medication which had a bad effect on you.
The list above is certainly not exhaustive and essentially, Medical Negligence can occur within almost any part of the NHS or in private medical hospitals.
Medical Negligence can also occur across all areas of healthcare, whether that be during childbirth, surgery, dentistry, physiotherapy, or even due to negligent practice in other areas of medical services such as radiology.
You are also be entitled to make a Medical Negligence Claim for compensation should the unthinkable happen, where someone has died as a result of poor care. If a family member has died because of negligence. You can claim:
Bereavement damages of up to £12,980 if your husband, wife or child (if they were under 18) has died, and
For 'loss of dependency', if you were financially dependent on the person who has died.
The NHS Litigation Authority (NHSLA) deals with Clinical Negligence Claims.
No Win No Fee Medical Negligence Solicitors
The thought of starting a Medical Negligence Claim may, at first, seem daunting and perhaps a little overwhelming, but it is our responsibility to make the process as smooth, transparent, and as inclusive for you as possible.
Following an initial free consultation, we will be able to quickly assess and confirm that we can handle your Medical Negligence Claim on a 'No Win No Fee' basis. This guarantees that there is no risk to you in making the claim or in instructing Sheldon Davidson Solicitors to represent you. Our 'No Win No Fee Claims' promise means that in the highly unlikely event of your claim proving unsuccessful, there will be no financial cost to you whatsoever, so no legal fees to pay even for work we may have already undertaken.
Our experience dictates that we will quickly get to grips with your situation, appreciating, and understanding the circumstances of what has happened. We can usually then give immediate reassurance that we can progress your claim on a No Win No Fee basis, from the outset of the process.
In our first discussions, not only will we seek to understand the causes and reasons for your distress in order to build a picture of causation and liability, but we can also begin to understand and act on those first steps needed to help you make the best possible recovery. It is also incumbent on us to address your future-life needs and to consider any work or life limitations faced.
These are important components of ensuring we are able to fight, doggedly to secure you the fairest, highest, and most comprehensive compensation package settlement value possible.
If you have been harmed as a direct or indirect result of Medical Negligence that was of no fault of your own, you have a legal right to claim compensation for your pain, injuries, and future needs.
At Sheldon Davidson Solicitors, your best interests are always put first. We ensure the most effective and appropriate medical-legal specialists are handling your claim.
Types of Medical Negligence
We handle many different types of medical negligence claims on behalf of clients.
Some of the most common include:
Surgical Errors & Medical Accidents
Despite the UK's high standards of medical care, there is still the possibility that something could go wrong in many routine operations and procedures. The consequences of such mistakes can affect victims for the rest of their lives.
Mid-operation mistakes are not the only kind of failures that fall into the category of surgical errors. If your anaesthetic is not carried out properly, this could cause you unnecessary pain and distress during the operation itself.
If you are not properly informed of all the risks associated with a proposed procedure, this could influence your decision to go ahead with it.
Misdiagnosis
The incorrect diagnosis of a disease or a condition can have serious repercussions.
If a medical professional examines you and decides that you are healthy when you are not, this can cause problems. If they fail to recognise a disease or condition, and your health then worsens as a result, you may be entitled to make a misdiagnosis claim.
Alternatively, you could be examined and then diagnosed with the wrong ailment. If you then go on to receive incorrect treatment, this could potentially aggravate the ailment you do have.
On the other hand, you could be healthy but diagnosed as having a disease or a condition that you do not actually have. An incorrect diagnosis can cause a great deal of unnecessary distress for you and your loved ones – for example, if you are misdiagnosed as having cancer. In this instance, you may be able to make a claim because of the emotional damage suffered.
Delayed Diagnosis
A late diagnosis can have just as harmful an effect as misdiagnosis. In the vast majority of cases, the sooner your condition is identified, the better. Most health problems are more treatable at the early stages.
With diseases and conditions which can lead to terminal illness, delayed diagnoses can have fatal consequences.
Poor Hygiene
When hygiene standards are not upheld in hospitals and other healthcare facilities, the likelihood of infection becomes much greater and can cause your existing medical condition to worsen. If you have already received treatment or undergone an operation, an infection caused by poor hygiene could massively impede your recovery.
Defective Medical Device
A 'medical device' is any product, equipment, or implant used for a medical purpose in your treatment.
When these products fail, the results can be life-threatening. Strict testing standards are in place, but faults and defects do still occur.
Faults can occur in either the design, manufacture, or application of the device with claims being made against the negligent party according to the circumstances.
If defective medical equipment of any kind has meant that your treatment has not worked as it should have done, additional health issues were caused or further pain and suffering was suffered in any way, you may be able to claim compensation.
When the complicated process of giving birth requires medical intervention, we place complete trust in the hands of the medical professionals charged with our care. If mistakes are made, the consequences can be devastating. If you feel that injuries were caused to the mother or child during birth as a result of medical negligence, we have specially trained solicitors that can help.
We recognise the impact an acquired brain injury can have on a person and their family and will treat your case with the sensitivity it deserves. Our team will work hard to secure compensation, not just for the damage done to your family but also to cover for any ongoing medical care. Medical negligence can cause brain injuries in various ways including misdiagnosis, late diagnosis, incorrect medication, oxygen deprivation, and haemorrhage.
Cosmetic Surgery Negligence
Along with the rise in popularity of cosmetic surgery, there has unfortunately been a rise in incidents of bad practice leading to complications too. As with all medical procedures, cosmetic surgery mistakes can result in serious health problems for the patient including pain and permanent damage. You may also have to endure the pain, suffering, and expense of undergoing further treatment to correct the mistakes that were made.
Dental Negligence
Dental negligence could be virtually any situation in which a dentist has inflicted unnecessary pain or caused long-lasting damage as a result of a mistake or wrong decision. If your dentist carried out the wrong procedure or carried out a procedure without fully explaining its health risks, this could also be classed as negligent behaviour.

Dental negligence cases are very complex, and proving the dentist was at fault can be extremely difficult. Before you proceed with any legal action, you should seek advice from an expert solicitor who can advise you on the best course of action.
Diabetes Negligence
If you believe you, or a loved one has suffered Diabetic complications that should have been preventable with proper care then call to speak with one of our expert lawyers today.
After a free initial conversation, we will be able to advise you whether you are entitled to pursue a claim for financial compensation.
Type 1 and Type 2 diabetes are serious lifelong health conditions that require careful management to prevent life-limiting and even life-threatening complications. In extreme cases circumstances, medical negligence in diabetes treatment or management can even prove fatal. Negligence can occur in terms of misdiagnosis, delayed diagnosis, sub-standard care and management, and poor care in the community.
Sepsis Negligence
Sepsis requires urgent medical attention to ensure survival. It is considered acute and serious enough to be treated with the same degree of urgency as a stroke or heart attack.
If not treated quickly and correctly with the right antibiotics it can result in limb loss, organ failure, and even death.
Failure to detect and diagnose the disease can result in symptoms progressing to a point where the person's life is in danger.
If you believe you or a loved one has received less than the standard level of care for treatment of sepsis, and you also believe this has directly aggravated the symptoms and contributed to the eventual outcome, then pick up the phone and speak directly with one of our expert medical negligence lawyers today.
Medical Negligence Spinal Injury
Spinal injuries are often very serious, and in many cases, their impact can fundamentally alter a victim's life.
Spinal injuries caused by medical negligence can occur through surgical errors while operating close to this area as well as delayed treatment or misdiagnosis.
We will consider all aspects of your case to determine the extent of the medical negligence involved.
Why choose our specialists Medical Negligence Lawyers in Manchester?
Established in Manchester in 1997, we are a leading specialist medical negligence law firm acting for claimants throughout the whole of England & Wales
Our Medical Negligence Lawyers, act regularly for clients across the Greater Manchester community including Ashton, Bury, Bolton, Radcliffe, Prestwich, Middleton, Failsworth, Rochdale, Oldham, and Whitefield.
We can support your needs wherever you live in Wales, England & Northern Ireland.
We specialise in No Win No Fee Claims, so call us for free now using the number at the top of the page or complete the online contact form and a member of our team will get back to you.
Sheldon Davidson Solicitors are a Lexcel accredited medical negligence and personal injury law firm. The Lexcel standard is only awarded by the Law Society to firms who meet the highest standards of practice management and customer service.
With Sheldon Davidson's Medical Negligence Solicitors in Manchester, you can be confident that your claim is in safe hands