REQUEST A CALL
Accident At Work Solicitors
Work Accident Solicitors are experienced qualified Injury Lawyers who specialise in helping those who have suffered an injury in the workplace.
At Sheldon Davidson Solicitors, we have successfully settled thousands of Accident Claims for employees and self-employed people across England & Wales
You can be sure that we will help you get the compensation that you deserve. For a free initial consultation, get in touch today.
Can I claim for an Accident at Work?
If you were injured because health and safety procedures were not being followed or a colleagues neglignce has led to your injury, it is highly likely that we will be successful in claiming compensation for you. In certain cases, you may even be able to claim work injury compensation if the accident makes an existing injury or health condition worse.
All employers are legally obligated to provide safe working environments for all staff. Unfortunately, not all live up to their responsibilities.
If you've suffered an injury due to an Accident at work, we are ready to help.
We believe that everyone should be able to carry out their work without having to worry about their personal safety.
To claim for your injury, the incident must have been caused by your employer's actions – or lack of. If the accident was your partly fault, you may still be entitled to make a claim.
Workplace accidents commonly occur when…
An employer does not provide the relevant training for a piece of equipment and/or a procedure.
An employer does not provide workers with the relevant safety equipment (faulty safety equipment counts as no safety equipment.
An employer fails to put up warning signs around hazards (such as liquid spillages) or fails to section off slipping or tripping hazards.
The company you work for is legally obliged to insure you against accidents at work so that if an accident does happen, they have the facility to suitably compensate you for your injuries.
We can also help you make a claim if you've contracted an industrial disease (which includes repetitive strain injuries, upper limb disorders, and many more conditions caused by unsound working conditions).
It's important that you make your claim as quickly as possible. You have a three-year deadline from the date of the accident to begin your claim.
If you have contracted an industrial disease which did not immediately become apparent, your deadline is three years from the date of diagnosis.
Employers have a legal obligation to keep employees safe
The law provides a framework for employers to adhere to in order to safeguard the health and safety of its employees whilst at work.
Safety at work is a simple and fundamental legal requirement.
As an employee you should, at the very least, expect to go to work and return home safe and well at the end of each day.
In order to ensure this, an employer is required to provide the following for every employee, at all times:
A safe place in which to work (including working from home, or an off-site location).
Competent staff i.e. all staff who may be exposed to Health & Safety risks have been given adequate training.
Personal Protective Equipment (PPE) and proper guidance on when and how it should be used.
Safe procedures and adequate supervision in place to ensure employees operate in a way so as to eliminate the risk of injury.
Despite these legal mandates, half of all serious accidents actually occur in the workplace. The reality is that many occupations, unfortunately, involve exposure to risk. As a result, the probability of an accident is higher at work than normal.
Unless the right procedures and safeguards are adhered to, mistakes can happen. Unfortunately, sometimes people get injured as a result.
Some common examples of accidents that tend to occur are:
Work Accidents due to the carelessness of another employee
Work Accidents due to the negligence of an employer (such as inadequate training)
Construction site accidents (such as falling objects)
Falls from height (such as scaffolding or high platforms)
Slips, trips, or falls (such as wet floors with no hazard signs or poorly lit areas)
Work Accidents involving machinery
Manual handling accidents or Repetitive Strain Injury
Farm Injuries
Electrical injuries
Illness caused by exposure to hazardous substances such as chemicals or pesticides
Contact Manchester's Specialist Work Accident Solicitors Today
Our specialist Work Accident Solicitors are highly regarded for their expertise in helping people across England & Wales in claiming compensation following an injury sustained at work.
So confident are we in being able to secure you the financial compensation you and your family deserve that we operate on a no win no fee claim basis. This means that in the event that your claim proves to be unsuccessful and we fail to secure a financial settlement for you, there will be nothing for you to pay.
Justice, compassion, rehabilitation and injury compensation are our business. With this in mind, if you believe that you have the right to make an injury claim, you should call and tell us what has happened today. There is really nothing to lose and potentially much to gain.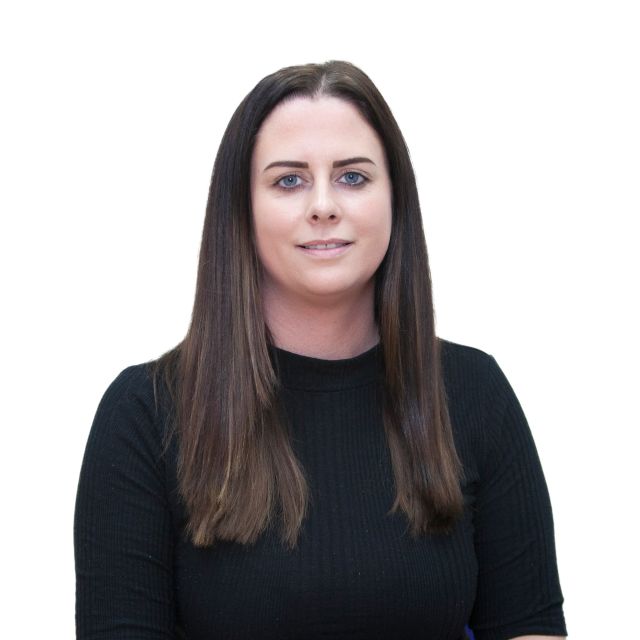 Amanda Beck
Litigation Executive
Tony Hamer-Dearden
New Claims Team Leader
REQUEST A CALL
Accident at Work Claims are Settled by Your Employer's Liability Insurance
Employers are also required by law to have Employers Liability Insurance, which is designed to cover them in case an employee does suffer an accident in the workplace.
Despite knowing there is insurance in place, many employees are reluctant to pursue a claim for injury compensation, even when they have suffered injuries as a result of their employers' negligence.
As an example, it could be that the injured person was operating machinery without having been given the proper training and was seriously injured. In this scenario the employer would be deemed negligent in the eyes of the law for failing to provide adequate training and the employee is fully entitled to pursue a claim for compensation.
It is understandable to some extent that certain employees feel a reluctance to make a Work Accident Compensation Claim against their employer, as they may be fearful of the consequences, or fallout of such a decision.
It may be that they are still working for the company and so feel that their future prospects could be affected, or existing relationships could be damaged.
If you have been injured, and this is how you feel, please get in touch with our expert Work Accident Solicitors for advice today. They will put your mind at ease and clearly explain the legalities of the process.
Put simply, if you have suffered an injury whilst at work due to someone else's carelessness, you are entitled to injury compensation and your company is more than likely covered by Employers Liability Insurance.
In most situations, we will be in communication with your employer's insurance company, not your employer, as the case progresses, and it will eventually be the insurer who pays the claim.
So, call us for some expert advice and reassurance and let Sheldon Davidson's Work Injury Solicitors support you to obtain the compensation you deserve.
We are highly accomplished in the field of workplace accidents and our lawyers understand how complex and stressful bringing such a case can be for an employee.
We will give you all the benefit of our knowledge and experience in such cases and can assure you that you will be in safe hands. Take the first step today so you can make an informed decision as to how to move forward.
Why is it so important to record all workplace accidents and injuries?
When an accident does occur in the workplace it should be recorded properly in the accident book. All accidents, no matter how minor in nature must be recorded.
Every employer is required under the health and safety regulations to have an accident book and to maintain a proper record of any accident that takes place.
As an injured employee you will be required to sign and date the details recorded in the accident book and so you should ensure they accurately reflect what happened.
The details in this book will serve as proof and evidence in any claim for compensation, so it is vitally important that what is recorded reflects accurately how the injuries were sustained.
It is important to note also that any claim for compensation must be made within a three-year time limit from the date of the accident. Another reason why accurate accident book records are essential.
Useful evidence when making an injury at work claim.
There are some key pieces of evidence that make up a successful compensation claim:
Any witnesses who can testify to what actually happened
Medical records of hospital or GP treatment as a result of the accident
Photos of the site of the accident and/or the injuries sustained
Health and Safety report carried out after the accident took place
If you can provide any of the above evidence your case will be stronger as a result.
How much compensation is awarded?
It is impossible to put a definitive figure on the amount of compensation you can claim, as the circumstances of any accident and the injuries sustained by the victim are unique.
As with any claim for injury compensation, there are two main factors to establish. The first is proof of negligence and the more evidence that can be provided, the stronger the case will be. The second is the impact on the victim's life as a direct result of the accident.
This impact will be used to value the claim and could include such things as:
Loss of earnings during recovery and projected loss of earnings in the future.
Costs of care provision, or resulting loss of earnings for close friends, or family having to provide care in the home.
Financial expenses incurred as a result of the injury such as travelling to and from medical appointments, medical costs, and childcare.
Costs of treatment by specialists such as a Physiotherapist, Chiropractor, or an Osteopath.
Cancellation or inability to enjoy a planned holiday.
Costs of aids to support independent living.
Our accident at work compensation calculator may help you understand the average amounts of compensation usually awarded for 'general damages' relevant to your type of injury and its severity.
Manchester's specialist Work Accident Lawyers
We are among the most well known Personal Injury Solicitors. Our team has a wealth of experience and a track record of success in supporting employees who have suffered as a result of employer negligence.
We fully understand that the prospect of bringing a legal case against an employer can be daunting, which is why our approach is firstly to seek to understand your specific circumstances and then to provide reassurance that you are doing the right thing and that fundamentally it's the law and therefore the very least you deserve.
We will stand with you every step of the way and give you the benefit of our expert knowledge and experience. We will carry out all the legal proceedings for your workplace injury claim behind the scenes and keep you updated as the case progresses.
You will not need to deal directly with your employer about your case at all. We will represent you and act as your voice at all times.
The track of our of Work Accident Solicitors in the North West speaks for itself. If, after an initial consultation, we believe there is a case to answer and you choose Sheldon Davidson Solicitors to represent you, we will do so on a no win no fee basis.
If there is proof of negligence and you sustained an injury at work, we are confident that we can secure you a financial compensation award.
If you need further reassurance, talk to our Accidents at Work Lawyers today and they will happily provide you with details of past cases and the financial sums secured by our team. Whilst this can offer no guarantee of success, or the sum you could eventually be awarded, it will provide some insight into the types of workplace accident cases we do pursue, and the kind of sums our lawyers have won for employees injured at work.
We look forward to hearing from you and to supporting you on your journey to recovery and justice.
Contact our expert Accident at Work Claims Solicitors today
Established in Manchester in 1997, we are a leading specialist personal injury, accidents at work and medical negligence law firm acting for claimants who are victims of non-fault incidents.
Our team of Work Accident Claims Solicitors in Manchester, act regularly for clients across Greater Manchester including Ashton, Bury, Bolton, Radcliffe, Prestwich, Middleton, Failsworth, Rochdale, Oldham, and Whitefield.
Our Work Injury Solicitors can support your needs wherever you live in Wales, England & Northern Ireland.
We specialise in no win no fee personal injury claims, which means if you don't win, you won't have to pay.
If you've been injured in an accident at work, call us for free initial legal advice now using the number at the top of the page or complete the online contact form and a member of our team will get back to you.
Sheldon Davidson Solicitors are a Lexcel accredited law firm. The Lexcel standard is only awarded by the Law Society to firms who meet the highest standards of practice management and customer service.
With Sheldon Davidson Solicitors in Manchester you can be confident that your claim is in safe hands.