REQUEST A CALL
Industrial Disease Solicitors for Occupational Disease Compensation Claims
If you've suffered from a work-related illness, Sheldon Davidson Solicitors can help you claim the industrial disease compensation you deserve.
An industrial disease, sometimes also referred to as an occupational disease or an industrial injury, is an illness, condition or disorder which has developed as a result of your working environment. Sadly, these types of illnesses are far from uncommon, with the Health & Safety Executive's (HSE) figures for 2019/20 suggesting there were approximately 1.6 million people in the UK suffering from work-related ill-health. Some industrial diseases can be severe and, in some instances, can be fatal, with an estimated 12,000 deaths each year from lung disease associated with past exposures at work.
If you are suffering from an occupational disease our solicitors can help you - whether it's a respiratory disease, hearing damage, a repetitive strain injury or occupational cancer, we are here to offer you the specialist legal advice and guidance you need at such a difficult time.
In such complex cases, it is essential that you seek legal counsel from experienced solicitors who specialise in Industrial Disease Claims. At Sheldon Davidson Solicitors we have helped many clients get the care and compensation they deserve for their industrial diseases. We appreciate that every client is unique and so is their claim, which is why our service is always tailored to your exact needs.
To start your industrial disease claim, call Sheldon Davidson Solicitors today for a free, no-obligation discussion with one of our Industrial Disease Claim experts.
About Industrial Disease Claims
Claims for injuries caused by occupational diseases are often more complex in nature than other personal injury claims and it is therefore essential that you employ the services of an appropriately experienced solicitor to deal with your industrial disease claim.
One of the reasons industrial disease claims can be more complex than other personal injury claims is that it can often involve a detailed investigation of your working history. Sometimes, you may have moved on from the role or company that you believe was responsible for your illness and in some instances, the company you worked for may have gone out of business. In such instances, we would attempt to identify and trace the company's insurers in order to make a claim.
We have specialist lawyers within our employers' liability team that have a wealth of experience and expertise on how to deal with your industrial disease claim in order to secure you the maximum amount of compensation for you and your family.
What are some common illnesses or injuries associated with Industrial Disease Cases?
Sheldon Davidson Solicitors regularly help clients make industrial disease claims following a range of illnesses, conditions or disorders, including:
Asbestos Exposure
Deafness
Loss of Sight
Occupational Asthma
Chemical Poisoning
Repetitive Strain Injuries
Upper Limb Disorders
Vibration White Finger
Skin Cancer
Skin Disorders
If you have had a confirmed diagnosis of industrial disease and would like to pursue a compensation claim, call Sheldon Davidson Solicitors' expert team of Employer Liability Lawyers today.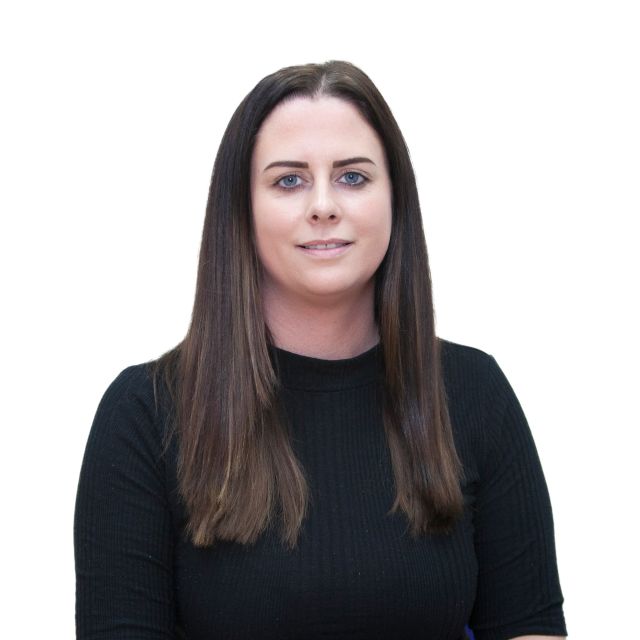 Amanda Beck
Litigation Executive
Tony Hamer-Dearden
New Claims Team Leader
REQUEST A CALL
Employers' Legal Responsibilities
Under the Health and Safety at Work Act (1974), all employers have a duty of care to ensure their employees are protected from health and safety risks in the workplace. The steps an employer needs to take to safeguard the health and safety of their employees will obviously vary depending on the nature of the business, the type of work being carried out and the materials being handled but the type of step employers are required to take include:
Provide appropriate training on the risks in the workplace
Ensuring staff have regular, adequate breaks
Ensuring staff aren't exposed to the same environment or the same task for excessive periods of time
Provide appropriate personal protective equipment (PPE)
As the HSE's figures suggest, unfortunately too many employers fail in their duty of care towards their employees and failure to follow best practice is common, putting the health and safety of their employees at significant risk.
If you have developed symptoms which you believe can be attributed to your job or your working environment, you should notify your employers immediately. Once you have notified your employer, they should make appropriate changes to your working arrangements and should refer you to Occupational Health for assessment.
You should also visit your GP at your earliest convenience. They should refer you for further testing to enable them to diagnose your industrial disease. The medical report regarding the nature and severity of your industrial disease will form essential evidence in your occupational disease claim.
What are the timescales for starting my industrial disease claim?
In the majority of compensation claims made for personal injuries, the person making the claim has three years from the date of the injury in which to start their claim.
In the case of an industrial disease, there is ordinarily no specific incident which causes the illness, they tend to be much more progressive in nature. In many cases, victims may not experience symptoms until the illness, condition or disorder becomes more severe and, in some cases, the individual may not exhibit symptoms until years after finishing working at the company.
Due to this fact, anyone looking to make an industrial disease claim has three years from the date of their industrial disease in which to start their compensation claim.
If you are unsure as to whether you have a valid occupational disease claim, call one of Sheldon Davidson Solicitors' industrial disease claim specialists for expert advice and a free, no-obligation assessment of your case.
Types of industrial diseases
Our employers' liability team have experience of dealing with all manner of work-related illnesses, conditions and disorders but below is a list of the most common types of industrial diseases:
Hand Arm Vibration Syndrome (HAVS), including Vibration White Finger, from frequent, extended use of vibratory tools in the workplace
Repetitive strain injuries (RSIs), such as Carpal Tunnel Syndrome or tennis elbow, from working practices or extended repetitive working
Skin irritation, dermatitis or skin cancers from irritant dust and fumes
Industrial Deafness or noise-related hearing loss, plus other hearing conditions such as tinnitus caused by regular, prolonged exposure to loud or constant noise in the workplace
Asthma or respiratory problems caused by exposure to noxious chemicals and dust
Asbestos-related conditions including asbestosis, pleural thickening, mesothelioma, or lung cancer caused by historic exposure to asbestos dust and material.
Other lung diseases such as silicosis or pneumoconiosis caused by dust in foundries, coal mines, quarries or factories
If you are suffering from an industrial disease not listed above, do not worry, these are just some of the more common examples and our team have the skills and experience to support your claim, whatever your industrial illness.
Industrial Disease Claim Solicitors at SDS
SDS's Industrial Disease Solicitors are fully qualified and highly experienced legal specialists with a long-standing track record in successfully securing compensation settlements for clients who are suffering some form of industrial disease.
With over 20 years' experience in supporting clients making occupational disease claims, we have dealt with all manner of cases, from complex, high-value claims involving occupational cancer, to more straightforward cases involving repetitive strain injuries.
We can advise, lead, and direct the entire claims process on your behalf - whether you are looking to make an asbestos exposure claim, are wanting to start a vibration white finger claim or are looking to pursue an industrial deafness claim - we are here to support you, providing robust representation and expert legal advice throughout.
Sheldon Davidson Solicitors are leading Industrial Disease Claim Solicitors in Manchester and throughout the North West. As a specialist Medical Negligence Claim and Serious Injury Law firm, you can be confident that we will be able to determine and prove liability, whilst securing the maximum compensation values possible.
We are:
Totally focussed on securing you the maximum financial compensation your injury warrants
Totally focussed on your immediate physical and mental wellbeing
Committed to providing a 'No Win No Fee' claims process.
Members of the 'Association of Personal Injury Lawyers' (APIL)
A Lexcel Accredited Injury Claim Law Firm
Specialists in Serious Injury and Medical Negligence Claims
Able to call on a wide range of Expert Medical Witnesses
Able to secure interim compensation payments to fund additional private healthcare
Experienced in providing specialist care-package provision for those with the most serious of injuries
With Sheldon Davidson's Personal Injury Solicitors in Manchester, you can be confident that your claim is in the hands of experts.
Call us today to arrange your free, no-obligation assessment or complete the online contact form and a member of our team will get back to you.