REQUEST A CALL
Cycling Accident Claims & Bicycle Accident Compensation
Bicycle Accident Compensation Calculator. How much Compensation can be expected for a Cycling Injury?
If you've been injured whilst riding your bicycle, through no fault of your own, and want to know how much compensation you might get for making a Cycling Accident Claim? Then our helpful Bicycle Accident Compensation Calculator information below - will provide real guidance on the potential settlement value of your injury claim.
Whilst seeking justice through a Cycling Accident Claim is important, so too is claiming compensation capable of providing you with financial security during your journey to recovery. The first priority should always be that you receive the appropriate medical treatment and care to allow that journey to begin as swiftly and effectively as possible. Depending on the seriousness of your cycling injury, you may then consider the amount of compensation you are entitled to.
Were you injured in a Cycling Accident that was caused by someone else's carelessness or negligence? Then Sheldon Davidson Solicitors' expert team of Cycling Accident Solicitors can help you claim the injury compensation you deserve.
Our Bicycle Accident Compensation Calculator is designed to give you an insight into the general damages aspect of your Bicycle Accident Claim. It may be a valuable tool in helping you understand the compensation bracket that particular types of injuries could be classified at.
Bike Accident Claim & Cycling Injury Compensation Values
The figures outlined below offer an indication of the recommended compensation amounts for your cycling injury alone, without considering any other losses or damages caused by your bicycle accident which will likely increase the final value of a claim.
An accurate valuation of any compensation claim can only be made when all the circumstances of the accident are known.
Compensation for Neck Injuries (Soft Tissue) caused by a Cycling Accidents
Compensation Guide
Serious ongoing problems with lasting neck pain, or recurring neck pain, and surgery may be needed:
£12,000 - £22,000
Recovery taking in excess of two years, but with only moderate effects:
£7,000 - £12,000
Total recovery after a number of years:
£3,800 - £7,000
Soft tissue injury with no ongoing issues beyond a year following the cycling injury
Up to £3,800
Compensation for Back Injuries (Soft Tissue) resulting from a Bicycle Injury
Compensation Guide
Serious enduring issues with lasting back pain, or recurring back pain. Surgery may be required with the possibility of prolapsed discs:/
£11,000 - £24,500
An injury where recovery takes more than two years, but the lasting effects are moderate:
£6,900 - £11,000
Complete recovery between 1-2 years:
£3,800 - £7,000
Soft tissue back injury with full recovery up to 1 year following the accident:
Up to £3,800
Soft tissue back injury with a full recovery inside three months:
Up to £2,150
Compensation for Chest Injuries sustained in a Cycling Accident
Compensation Guide
Collapsed lungs with a complete recovery:
£2,000 - £4,700
Rib fractures causing pain for a few weeks only:
Up to £3,500
Compensation for Cycling Accident Arm Injuries
Compensation Guide
More serious injury with significant disability and no prospect of full recovery:
£17,000 - £34,000
Simple fracture of the forearm:
£5,800 - £17,000
Compensation for Cycling Accident Leg Injuries
Compensation Guide
More serious leg fracture or serious soft tissue injury, without full recovery:
£16,000 - £24,500
Simple fracture or break of the thigh bone/femur:
£8,000 - £12,500
Hairline fracture or non-complex break of bones in the lower leg/shin with complete recovery:
Up to £10,500
Compensation for Brain Injury following a Serious Cycling Accident
Compensation Guide
Brain Damage - Severe:
£245,000 - £350,000
Brain Damage - Moderately severe:
£190,000 - £245,000
Brain Damage - Moderate:
£37,000 - £190,000
Brain Damage (Minor Head Injury) - Minimal:
£1,900 - £11,000
Epilepsy:
£9,000 - £130,000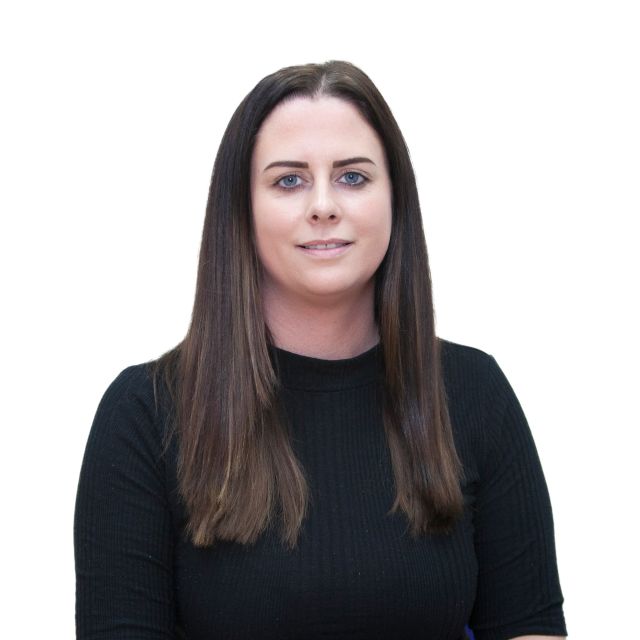 Amanda Beck
Litigation Executive
Laura McCall
Litigation Executive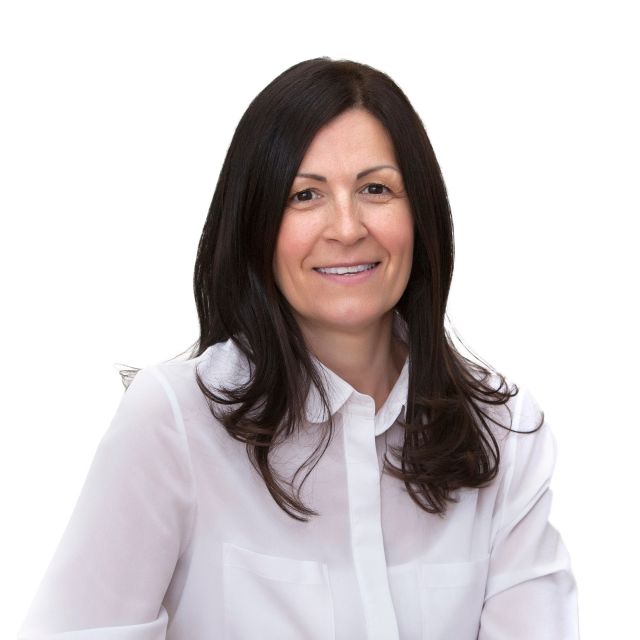 Alison Sherlock
Litigation Executive
REQUEST A CALL
How Cyclist Injury Compensation & Bicycle Accident Claims are calculated
When making a Bicycle Accident Claim, calculating the compensation you are likely to receive can be a complex procedure. This depends on the nature and severity of your injuries and the effect the injuries have had and will continue to have on your immediate and future life.
As with all injury compensation claims, the details of the accident and the nature and severity of your injuries determine certain elements of your compensation settlement. It is essential that the initial assessment of your claim is conducted in a professional and methodical manner.
The full detail surrounding the accident, liability, severity and scope of injuries, financial implications (both short and long-term), and lasting healthcare considerations must all be factored into compensation settlements. By ensuring we have all the relevant information pertaining to your case we are able to provide you with an accurate evaluation of your potential claim value.
As cyclists are considered Vulnerable Road Users, it is likely you will be successful in your claim against a car driver, even if you have suffered minor injuries - although more severe injuries are common in these types of accidents.
In some instances, where the injuries are more severe, it is sometimes necessary to allow the injured person time to recover. It is also vital to allow sufficient time for more detailed medical assessments to be carried out in order to accurately assess the injury fully before the claim is evaluated. We can then seek to secure the appropriate compensation settlement value from the third party responsible for your injury.
Factors influencing the calculation of Bicycle Accident Injury Claim awards
There are various factors that need to be taken into account when determining the levels of compensation you could be expected to receive. The main factors to be considered are the type and the severity of the injuries sustained by the victim.
Other factors that influence the potential value of your cyclist injury claim are detailed below.
The following factors must be considered when calculating potential compensation claim settlement amounts:
What is your estimated recovery time
What is the likelihood of you making a full recovery
What levels of pain and suffering have you suffered
The cost of medical treatments you've received and are going to need in the future
Rehabilitative care costs
Ongoing nursing and care costs
Changes in physical and mental ability
Earnings lost due to the accident through recovery time
Your ability to return to work and in what capacity
Damage to your property including your bike and protective clothing and equipment
As well as the details surrounding your injury and the factors described above, your final settlement figure may also be affected by your level of responsibility. If it is determined that you were partly to blame for the incident that caused your injuries, then you will only receive a proportion of the final settlement award. For example, if it is decided you were equally to blame for the accident, making you 50% responsible, then you would only receive half of the compensation.
How much compensation can you expect as an Injured Cyclist following an Accident?
This is often one of the first questions clients ask. However, the unique nature of each cycling injury claim means that it is extremely difficult to forecast how much the claimant is likely to receive until the specific details of the case are better understood.
The Cycling Accident Compensation values above represents an indication of the level of 'general damages' compensation, as set out in the Judicial College Guidelines (JCG). This guide does not consider any 'Special Damages' you may be entitled to claim.
For a detailed assessment of your claim and a more accurate indication of the potential value of your claim, contact Sheldon Davidson Solicitors' RTA Injury Claims team.
Why choose Sheldon Davidson Solicitors?
If you, or someone close to you has been injured in a cycling accident that was caused by a third party, it is essential that you seek legal advice. Our fully qualified personal injury lawyers have expertise and a proven track record of successfully handling compensation claims of this nature.
Sheldon Davidson Solicitors are personal injury specialists and will handle your Bicycle Accident Injury Claim with professionalism and compassion, working tirelessly to help achieve the best possible result for you and your claim.
We will ensure you have access to the medical treatment and expertise you need, calling on our established network of medical professionals to support you on the road to recovery.
Based in Manchester, we work with clients right across the North West and throughout the rest of the country. We make the process of claiming for your injuries as straightforward as possible, advising you throughout the entire process and working tirelessly to maximise your chances of securing the compensation you deserve.
With Sheldon Davidson Solicitors, you, your family, and your claim are in safe hands.
Making a Bicycle Accident Claim
When you first approach us, your initial consultation is free. We will consider the details of your accident and injuries, using our considerable experience in handling such claims to help determine whether you have grounds for a bicycle accident injury claim. If we feel that you have a case, we will give you clear impartial advice, guidance, and support at every stage of the claims process.
We are typically able to work on a No Win No Fee claim basis. Your finances need not be a barrier to taking action – if we don't win, you don't pay, meaning no financial risk to you.
We have seen many clients through such a journey of recovery and recompense before. As well as being your legal voice, we offer genuine compassion and a determination to ensure your compensation provides for the best medical treatments to give you the best chance of recovery from your ordeal.
Talk to the Cycling Accident Claim experts
As specialists in Cycling Accident Compensation Claims, we are passionate about helping clients to seek appropriate justice and recompense for their injuries, and our track record speaks for itself.
Our experienced RTA Injury Claim Solicitors act regularly for victims of bicycle accidents across Greater Manchester including Ashton, Bury, Bolton, Radcliffe, Prestwich, Middleton, Failsworth, Rochdale, Oldham, and Whitefield.
Sheldon Davidson Solicitors are proud to be a LEXCEL accredited law firm. The LEXCEL standard is awarded by the Law Society exclusively to firms who meet the highest standards of client service, practice management and compliance.
With Sheldon Davidson Solicitors' Personal Injury Solicitors in Manchester handling your cycling injury claim, you can be confident that you will receive expertly tailored legal advice throughout every stage of the process and that your bicycle accident claim is in safe hands.
Call us for free now using the number at the top of the page or complete the online contact form and a member of our RTA Injury Claim team will get back to you.