REQUEST A CALL
Horse Riding Accident Compensation Claims
Horse Riding Accident Compensation Calculator - How much injury Compensation could you receive?
If you have sustained an injury in a horse riding accident that wasn't your fault, then you may be entitled to pursue a claim for financial damages. Our Horse Riding Accident Compensation Calculator is a useful tool in offering an insight into the potential value of your Horse Riding Accident Claim.
When suffering a horse-related injury, ensuring the physical and mental well-being of the injured person is always the immediate priority, but whether the injuries are relatively minor or life-changing, once arrangements have been made regarding the appropriate medical care you can begin to start thinking about seeking financial compensation for your injuries.
Our specialist horse riding accident solicitors have assisted many people in making horse riding accident claims and have experience in handling a varied range of different case types such as horse riding accidents on public roads, injuries to those working with horses and injuries to those attending horse riding events, either as a spectator or a competitor.
Although there is an inherent risk associated with riding or working with any animals, you are entitled to expect an appropriate level of consideration from other roads users and have the right to demand to be kept safe by those responsible for your wellbeing, whether that person is a passing driver, a riding instructor, or a stable owner.
Our Horse Riding Accident Compensation Calculator is intended to give you an idea of the general damages aspect of your Horse Riding Injury Claim and may be a valuable tool in helping you understand the compensation bracket that your particular injury may be classified at.
Horse Riding Accident Claims & Injury Compensation Values
These figures are an indication of the recommended settlement amounts of the horse riding injury alone without taking into consideration any other losses or damages caused by the incident which may increase the value of a claim.
These values are published annually in the Judicial College Guidelines (JCG), as a guide as to the level of General damages that will likely be allocated to your final full claim.
The true value of any compensation claim can only be made when full details of your horse riding accident are known.
Neck Injury (soft tissue) Compensation element in a Horse riding Accident claim
Compensation Guide
Serious ongoing neck problems with ongoing neck pain, or recurring neck pain, and surgery may be needed:
£12,000 - £22,000
Recovery taking in excess of two years, but with only moderate symptoms:
£7,000 - £12,000
Total recovery within 2 years:
£3,800 - £7,000
Soft tissue neck injury with no lasting effects beyond the first year following the Horse Riding Accident:
Up to £3,800
Back Injury (soft tissue) Compensation element in a Horse riding Accident claim
Compensation Guide
Serious ongoing back problems with ongoing back pain, or recurring back pain. With the possibility of surgery being needed due to prolapsed discs:/
£11,000 - £24,500
Back Injury where recovery takes more than two years, but the ongoing effects are only moderate:
£6,900 - £11,000
Back Injury with complete recovery between one and two years:
£3,800 - £7,000
Soft tissue back injury with full recovery up to a year following the horse riding accident:
Up to £3,800
Soft tissue back injury with a full recovery within 3 months:
Up to £2,150
Compensation Awards for Chest Injuries in a Horse riding Accident claim
Compensation Guide
Collapsed lungs with a complete recovery:
£2,000 - £4,700
Rib fractures causing pain for a limited number of weeks only:
Up to £3,500
Compensation Awards for Arm Injuries in a Horse riding Accident claim
Compensation Guide
More serious arm injury with significant disability and no prospect of full recovery:
£17,000 - £34,000
Simple fracture to the forearm:
£5,800 - £17,000
Compensation for Leg Injuries in a Horse riding Accident claim
Compensation Guide
More serious leg fracture or serious soft tissue leg injury, without full recovery:
£16,000 - £24,500
Simple fracture or break of the thigh bones:
£8,000 - £12,500
Hairline fracture or non-complex break of the shin bones with complete recovery:
Up to £10,500
Compensation for Brain Injury sustained in a serious Horse Riding Accident
Compensation Guide
Severe brain damage:
£245,000 - £350,000
Moderately severe brain damage:
£190,000 - £245,000
Moderate brain damage:
£37,000 - £190,000
Mild head injury (minimal brain damage):
£1,900 - £11,000
Epilepsy:
£9,000 - £130,000
Matthew Hassett
Head of Litigation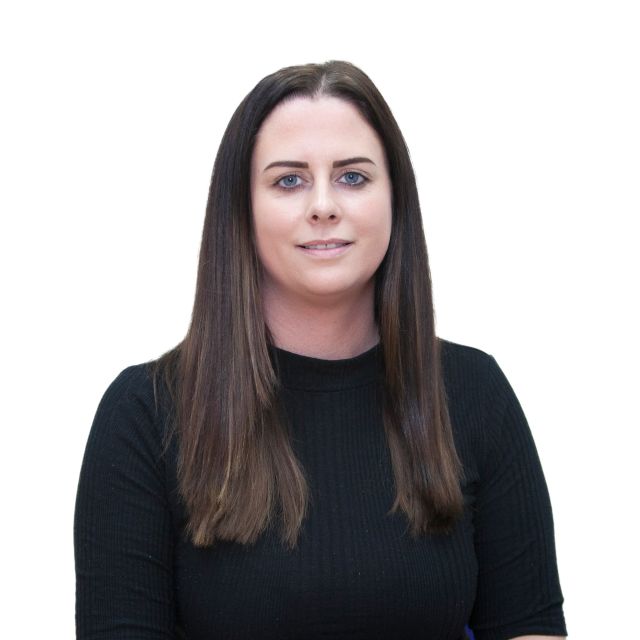 Amanda Beck
Litigation Executive
Laura McCall
Litigation Executive
Sarah Todd
Litigation Executive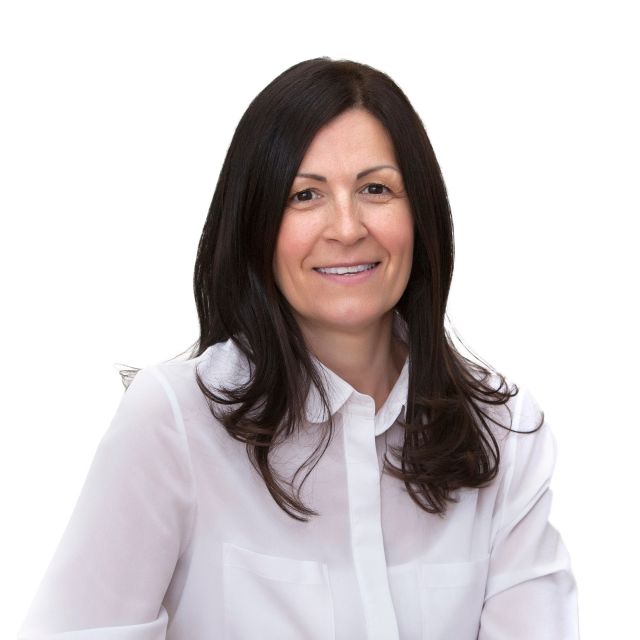 Alison Sherlock
Litigation Executive
Amanda McNamee
Litigation Executive
Tony Hamer-Dearden
Claims Handler
REQUEST A CALL
How much compensation can you expect for being injured while Horse Riding?
Each horse riding accident is unique, as are the injuries they cause and the people they affect. As a result, each horse riding injury claim is also unique, making the process of giving an accurate indication of the compensation you are likely to receive, far from straightforward. The principal question surrounding the calculation of general damages is always focused on the nature of your injuries, their severity and extent, and the degree to which they are expected to affect your present and future life.
When evaluating your claim, our solicitors who specialise in horse riding accident claims will consider all the circumstances surrounding your particular case, only then will we be able to give you an accurate prediction of the potential value of your horse riding injury claim.
In some cases, where the injured person has sustained catastrophic injuries to the head, brain or spine, there may be a need to allow the injured person time to recover in order to be able to effectively assess their injuries. We can then seek to recoup the appropriate financial damages from the third party responsible for your injury. Where required, we can look to secure interim compensation payments to ensure a degree of financial security whilst the claim is being concluded.
Factors influencing the amount of compensation received for Horse Riding accidents
When making a claim for a horse riding accident, the details of the incident and the resultant injuries will be unique in every case. This makes it difficult to predict how much compensation someone may be entitled to claim until a more detailed assessment of their case has been made. In any type of personal injury claim, there are several factors that need to be considered when evaluating the potential value of your compensation claim.
The primary consideration is always the nature, severity and extent of your injuries, but other factors that will influence the final settlement value include:
Cost of any past and future medical treatments and care needs
Cost of any rehabilitative care such as physiotherapy or occupational therapy
Other medical costs such as prescription costs and travel expenses to and from appointments
Loss of income, both current and future. Including any bonuses and pension losses
Veterinary care costs for your horse
Compensation for the loss of your horse
Cost of replacing or repairing any damaged property
Cost of any adjustments needed to your home or vehicle
Cost of any mobility equipment and daily living aids needed
Call one of our specialist solicitors today for a free and impartial consultation and after hearing the details of your accident we will advise whether there is a case to be answered
How long do I have to make a Horse Riding Accident Compensation Claim?
As with any form of personal injury claim made in the UK, you are legally required to start your injury claim within 3 years from the date of the accident. There are a number of exceptions to this rule such as incidents involving injuries to children, fatal injuries and injuries to those being treated under the Mental Health Act 1983.
If you have been injured in a horse riding accident and are approaching the 3-year statutory time limit, you should speak with one of Sheldon Davidson Solicitors' horse injury claim specialists as soon as possible, so we can advise you as to whether any of the exceptions apply to your personal situation.
Why choose Sheldon Davidson Solicitors?
If you have been the victim of a horse riding accident that was not your fault, it is strongly recommended that you seek legal advice from fully qualified solicitors with expertise and experience in successfully handling road traffic accident claims involving horses.
Renowned for being professional, compassionate and approachable, Sheldon Davidson Solicitors are dedicated to helping you to achieve the best possible outcome for you and your horse riding accident claim.
We will make sure that all your medical needs are catered for, drawing on the knowledge and skill of our network of medical professionals to help you make the optimum recovery.
Based in Manchester, we work with clients throughout the North West and right across the whole of the country. We make the process of making a claim as simple and stress-free as possible, supporting you throughout the entire process and fighting tirelessly on your behalf to achieve the best possible result.
With us, you, your family, and your horse riding accident claim are in safe hands.
When you first contact Sheldon Davidson Solicitors, your initial claim assessment is free. We will consider the details of your accident and injuries and will draw on our experience and expertise to help determine whether you have grounds for a horse riding accident injury claim. If we feel that you have a case, we will give you clear advice and guidance throughout the entire claims process.
In the majority of circumstances, we are able to work on a no win no fee claim basis so that your finances needn't be a barrier to claiming the compensation you deserve – if we don't win, you don't pay, meaning no financial risk to you.
How to Make a Horse Riding Injury Compensation Claim
If you have sustained a horse riding injury as a result of third-party negligence, Sheldon Davidson Solicitors' team of Manchester Personal Injury Lawyers will handle all aspects of your compensation claim, ensuring you are awarded the maximum personal injury compensation available to you.
Sheldon Davidson Solicitors are road traffic claim specialists with expertise in settling a varied range of horse riding injury claims. We have a long-standing track record of obtaining practical financial support and high-quality medical care for our clients.
To find out more about pursuing your horse riding accident injury compensation claim, contact our team or fill in our online claim form.