REQUEST A CALL
Beauty Treatment Injury Claims Solicitors
SDS Solicitors' expert Beauty Treatment Injury Solicitors are available to assess your case of beauty treatment injury, and can ensure the best possible outcome for your compensation claim.
Beauty treatments are increasingly popular, with a great number of people across all ages seeking procedures which may range from simple hair dyes, to lip fillers, to tattoos and piercings.
It is, unfortunately, quite common for injuries to occur as a result of negligent or incompetent treatment while undergoing a beauty procedure. This is particularly distressing for those injured, as their social life, career and confidence can be impacted by all types of cosmetic accidents.
It is unreasonable to expect such results from a treatment that is designed to relax you and boost your daily confidence.
You may be surprised to learn that beauty treatments are unregulated in the UK, and the technician carrying out the procedure you asked for may have had very little training.
Our expert Accident Claims Solicitors can help you throughout the process of your beauty treatment injury claim against a salon, spa, or technician. Contact us today to assess your case in a compassionate and confidential manner.
What do I need to make a beauty treatment claim?
If you have suffered an injury due to negligent beauty treatment, it is very important to keep a detailed record of events, consequences, agreements, and conversations. The more evidence you can collect, the easier it will be for you to achieve a compensation you can be satisfied with.
You must also start your claim within 3 years of the accident, or from the discovery of the injury. This is different for claimants who were under the age of 18 at the time of the accident, as they must start the process before their 21st birthday.
The sooner you begin your claim, the easier it will be for you to recollect the events clearly. You should start your compensation claim as soon as it is reasonable for you to do so.
Evidence and documentation that will benefit the validity of your claim include:
Details of the beauty salon or technician responsible for your injury
Date and time of the incident
Photographic evidence of the injury
Receipts
Appointment confirmations
A copy of the accident report in the salon's logbook
Any proof of corrective or medical procedures you've had because of the injury
Proof of medical or travel expenses related to the incident
Having any of this information can help your claim, but it is not essential. Our specialist Beauty Treatment Injury Claims Solicitors can support you throughout your claim and ensure you reach the best outcome, regardless of your circumstances.
How can I start my beauty treatment injury claim?
Like any other injury claim, it can be daunting to begin the compensation process. The prospect of starting legal proceedings against a business or professional can feel overwhelming, but you can be assured our team of Personal Injury Claims Solicitors will make each step simple and clear.
Beauty treatment injuries can feel particularly upsetting, as your injury may have affected your self-image and confidence. You may feel that no amount of compensation can make things right, but it is vital to start the process. On top of receiving monetary compensation and reimbursement for your expenses, beauty treatment injury claims ensure the business that has caused your accident is held accountable. They will, hopefully, be deterred from making the same mistakes again.
Call us today to start your claim and find out how much your beauty treatment injury claim is worth.
How much compensation can I receive from my beauty treatment injury claim?
There are many factors which can dictate the amount you can claim in your beauty treatment injury compensation claim. These will usually fall into the categories of General Damages and Special Damages.
General Damages are calculated considering the severity of your injuries and comparing your injury and prognosis against the guidelines set out by the Judicial College. Your solicitor will be able to calculate an estimate for your specific injury, but some common compensation amounts are included below.
| | | |
| --- | --- | --- |
| Facial Scarring | Less Significant Scarring | £1,710 to £9,110 |
| Facial Scarring | Moderate Scarring | £9,110 to £48,420 |
| Facial Scarring | Severe Scarring | £29,780 to £97,330 |
| Hair Damage | | £3,950 to 11,020 |
| Dermatitis | One or Both Hands | 38,640 to £19,200 |
Special Damages are usually simpler to calculate, as they often include financial losses from time off work, travel costs for medical appointments, corrective treatments and other monetary damages. Typical included costs are listed below:
Loss of earnings if you've had to take time off work
Predicted future monetary losses
Cost of private medical treatments
Travel costs related to medical or corrective treatments
Any other costs associated to the injury
As the nature of the injury is so varied, it is impossible to calculate a reasonable compensation amount before assessing your unique situation. SDS Solicitors' specialist Beauty Treatment Injury team can assess your case and guide you through the process, providing you with an accurate estimate of your claim's worth.​​​​​​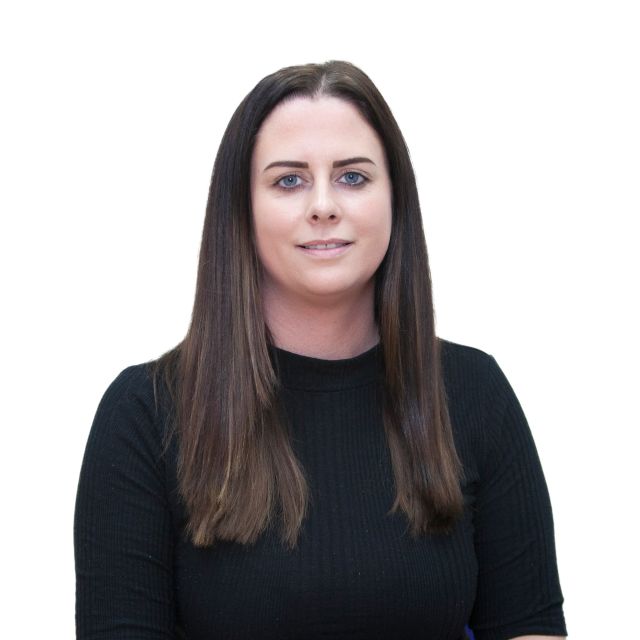 Amanda Beck
Litigation Executive
Tony Hamer-Dearden
New Claims Team Leader
Sathmerl Singh
Claims Handler
Corbyn Lewis
Claims Administrator
REQUEST A CALL
Do beauty technicians need qualifications?
It can be surprising for some to discover that UK law does not require beauty technicians or hairdressers to hold any specific qualifications. The recent rise in popularity of beauty treatments, and consequent fall in prices of beauty equipment, made it possible for many unqualified individuals to start a beauty business or work in a beauty salon.
Procedures such as Botox injections, piercings or lip fillers can be carried out by anyone, with over 50% of beauty technicians in the UK falling below a Level 2 qualification. The low standard of training legally required to be given to technicians are a great factor into the increasingly common beauty treatment accidents.
What beauty treatments lead to injuries?
Both beauty salons and individual professionals have a responsibility to make reasonable adjustments to their practice in order to avoid injuries and uphold their duty of care. A certain amount of risk is associated with all beauty treatments, and you should be informed of this ahead of your procedure, along with possible side effects.
Unfortunately, with the rise in popularity of these treatments, it is increasingly common for things to go wrong. Untrained technicians, cheap products and unsafe equipment can all play a role in beauty treatment negligence claims.
Our Beauty Treatment Injury Claims Solicitors have experience dealing with all types of beauty treatment injuries, and injuries commonly result from treatments such as:
Botox Injections
Tattoos
Piercings
Dermal Filler
Lip Filler
Hair Dyeing or Patch Tests
Waxing
All types of treatment can result in injuries, so if you have suffered as a result of a different beauty treatment you may still have a valid claim. Contact one of our Beauty Treatment Injury Claims Solicitors today and assess your case.
What are common injuries from beauty treatment?
Injuries sustained from a negligent beauty treatment can vary greatly, from minor injuries to severe.
The severity of your injury will be a determining factor in the amount of compensation you can claim in your beauty treatment injury claim. It is vital for victims of these injuries to have a thorough medical report made by a medical professional. This will be the basis for the compensation amount you could receive.
Some of the most common injuries resulting from beauty treatment negligence include:
Eye Injuries
Facial Scarring
Allergic Reactions
Fungal Infections
Burns
Slips, Trips and Falls
Skin Injuries
Hair Damage or Loss
Chemical Burns
Lip Filler Injuries
Nail Injuries
Additional damages can be claimed for psychological effects of the injury. Incidents related to beauty treatments are likely to affect the victim's confidence and self-image, especially those involving burns and scars. Consequent treatment may include corrective surgery and counselling, and the emotional and financial damages caused by this can be added to your claim.
Contact Us
Established in Manchester in 1997, we are a leading specialist personal injury, accident and medical negligence law firm acting for victims of non-fault incidents, such as negligent beauty treatment.
Our experienced Accident Claims Solicitors act regularly for clients across Greater Manchester on a No Win No Fee basis, including Ashton, Bury, Bolton, Radcliffe, Prestwich, Middleton, Failsworth, Rochdale, Oldham, and Whitefield.
Sheldon Davidson Solicitors are a Lexcel accredited law firm. The Lexcel standard is only awarded by the Law Society to firms who meet the highest standards of practice management and customer service.
With Sheldon Davidson's Personal Injury Solicitors in Manchester, you can be confident that your injury compensation claim is in safe hands.
Call us for free now using the number at the top of the page or complete the online contact form and a member of our team will get back to you.​​​​​​